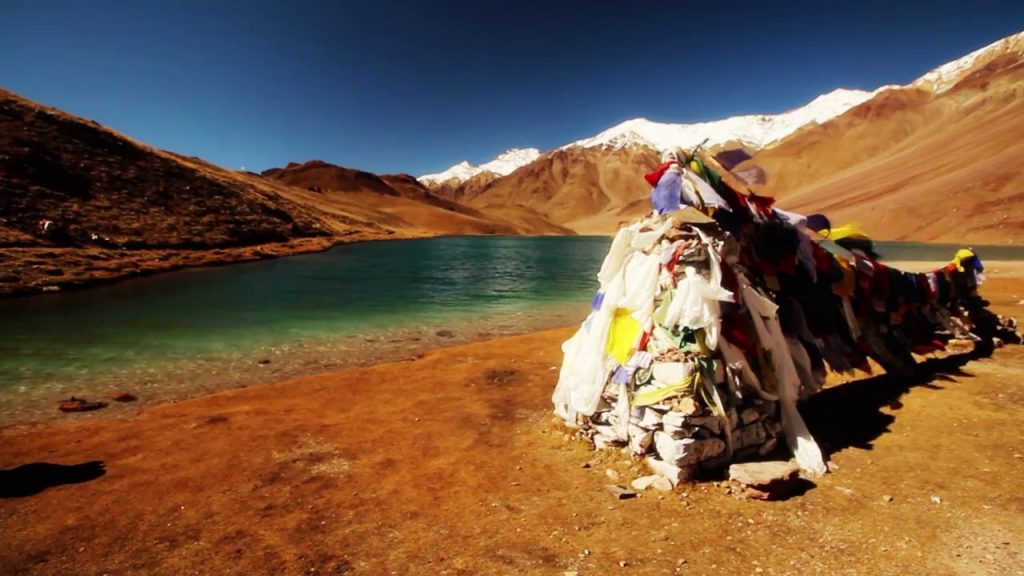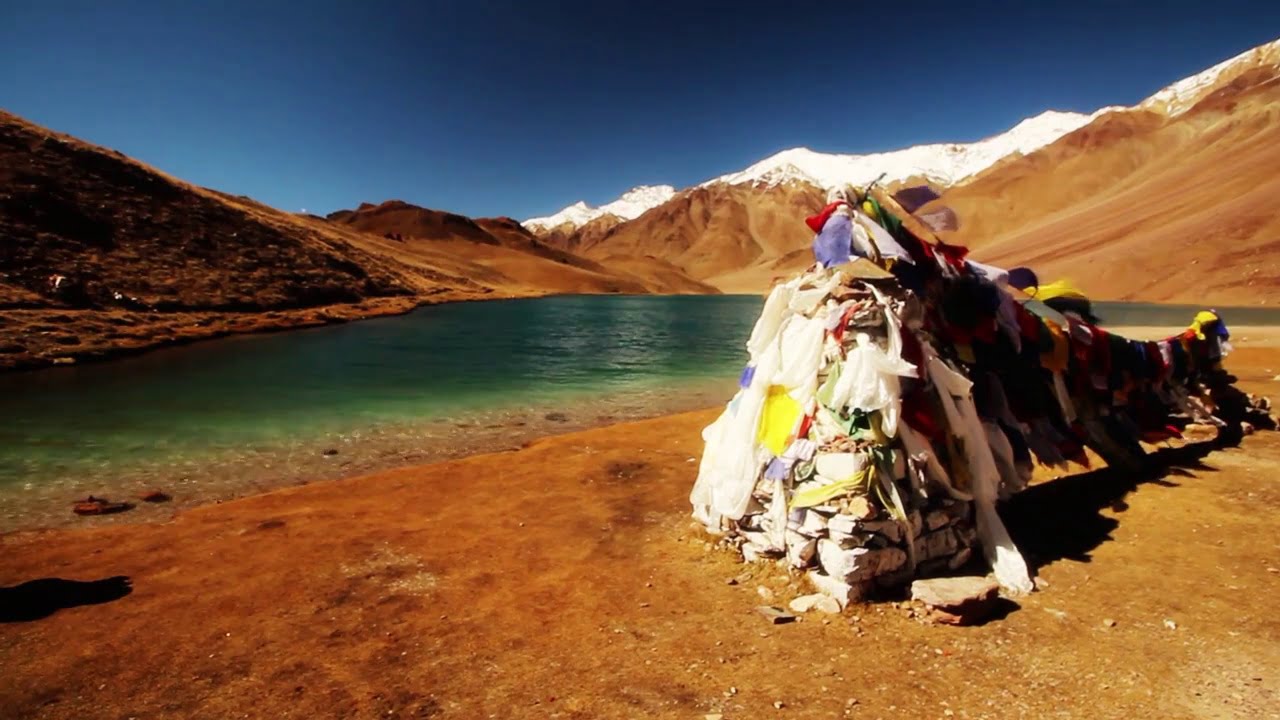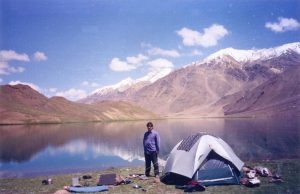 Chandra Tal, situated at an altitude of 4300 m above sea level is located at a distance of 6 km from Kunzam Pass in the Spiti region of Himachal Pradesh.  The lake is crescent in shape like a moon and thus the name Chandra (Moon) and Taal (Lake).  The lake is 2.5 km in circumference and it takes about 4 hours to cover this distance.   One surprising thing about this lake is that no visible source of the lake can be seen, but there is a visible outlet of this lake which means that water to this lake comes from underground.
How to reach Chandertal
Chandertal is situated at a distance of 123 km from Manali, District Kullu.  One can either hire a taxi or travel on the HRTC bus.  There are two ways to reach the lake.   If you are traveling on the HRTC bus, you can get down either at Batal or Kunzum Pass (Top).   From Batal one can trek up to the lake covering a distance of 14 km;  whereas from Kunzom pass the trek is slightly arduous covering a distance of 8 km.   You can also reach the lake short of 2 km directly in a hired jeep/taxi.  I feel this road has spoiled the charm of the beautiful lake. There are a few dhabas/restaurants in Batal and one can stay overnight or pitch their tents and start the trek the next day. 
Chandra Taal is also a favorite halting-place for the shepherds who come from far away places like Chamba/Bharmour regions.   Alpine vegetation and rich grass grow during the summer.
Trekking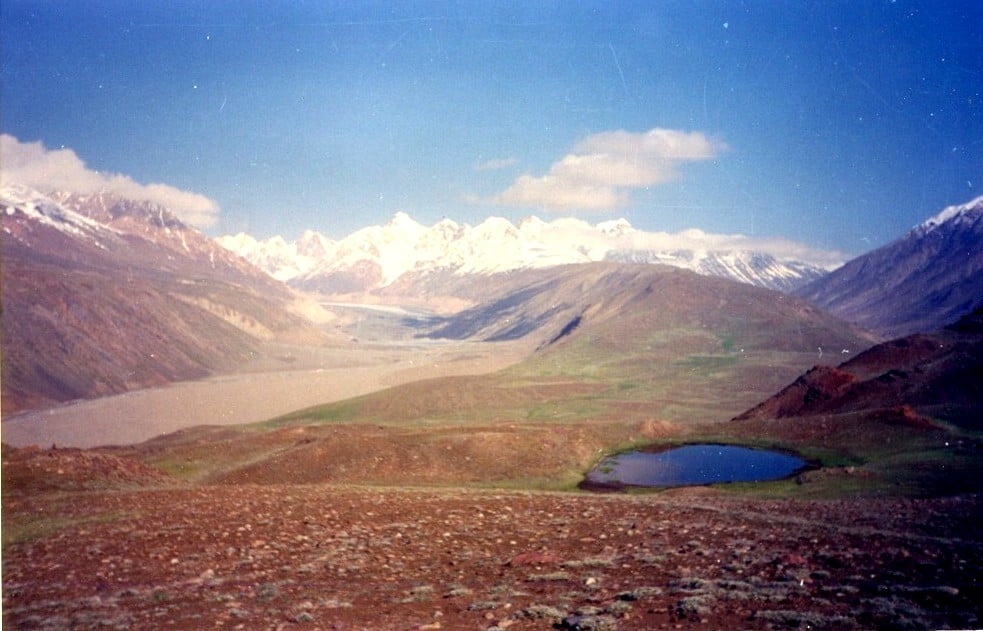 Chandratal is a popular destination for trekkers and campers.  The vast flowerbed meadows on the banks of the lake are the camping sites.  
From Chandertal one can trek to Baralacha la and onward to Suraj Tal and further onward to Ladakh and Zanskar.  The Chandra Tal to Bara Lacha trek can be done in 3 days. The first day you trek from Chandra Taal to Tokpo Gongma covering a distance of approx 15 km in 8 hours.  The second day from Tokpo Gongma to Tokpo Yongma takes 6 to 7 hours covering a distance of 10 to 12 km.  On the third you trek from Tokmo Yongma to Bara Lacha in 5 hours; once you reach the Manali-Leh highway, you can further trek 5 km and reach Sarchu.  After a hot meal, you can decide either to return back to Manali or to further proceed towards Ladakh or Zanskar.