The Shoolini Mata Temple is located in Solan in Himachal Pradesh.  This magnificent temple is dedicated to Mata Shoolini Devi, considered an incarnation of Goddess Durga.   The temple is one of the prime attractions of Solan. It is believed that the town of Solan has been named after Shoolini Mata.
The Significance of Shoolini Mata Temple
The Shoolini Mata Temple is more than just a place of worship.   This represents India's abundant cultural heritage and spiritual inheritance.  The temple is a testament to the enduring power of faith and devotion of the people of the land and goddess Shoolini Mata is revered as a powerful and benevolent deity who can bestow blessings and grant wishes to her devotees. People come from far and wide to seek her blessings and offer their prayers at her feet.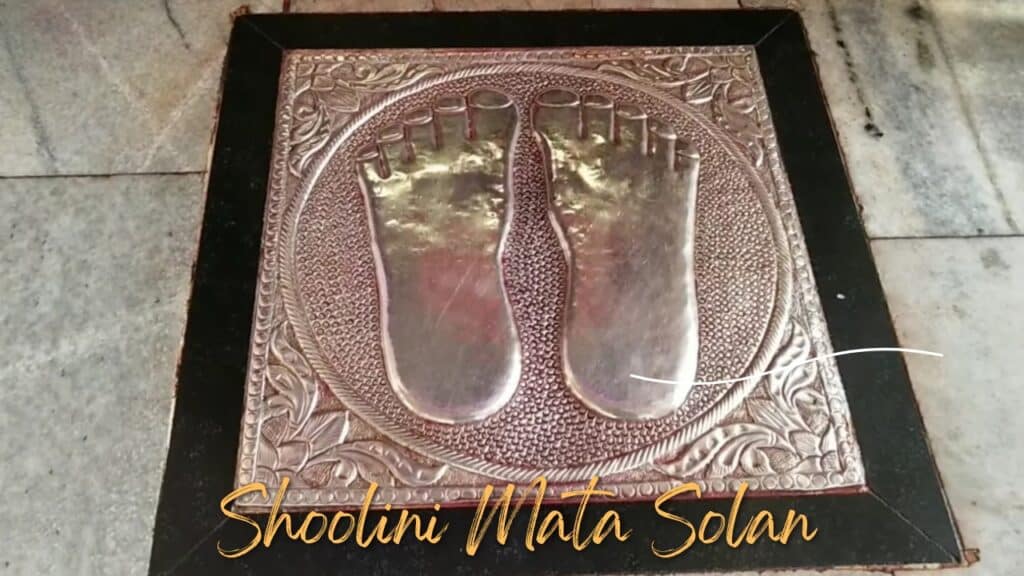 The Mesmerizing Beauty of Shoolini Temple
Surrounded by breathtaking landscapes, the picturesque setting of the temple allows you to disconnect from the hustle and bustle and crowd of big cities. The temple is located 2.2 km from Solan town. The location of the temple creates a magical environment for both tourists and devotees alike. It is undoubtedly a must-visit attraction of Solan.
Shoolini Mata Mela
Shoolini Mata Mela is held every year in the last week of June. During this time the temple and the entire area is exquisitely decorated with vibrant lights and look awe-inspiring during the night. The idol of Maa Shoolini is carried in a palki, and a grand pooja is organized. Other highlights of the Shoolini Utsav include singing, dancing, and sports like wrestling. The fair transforms the region into a hub of activity, drawing in general merchants, traders, sweet sellers, and shopkeepers from nearby towns.
Hotels Near Shoolini Mata
There are a number of hotels and guest houses near Shoolini Mata Mandir. Solan is a big town having a number of hotels, guest houses, and resorts. Finding accommodation in Solan may not be a problem at all. Here is a link to list of hotels in and around Shoolini Mata mandir.
Entry Fee and Timings of Shoolini Temple, Shimla
Visiting the Shoolini Temple in Shimla is free of charge, and devotees are welcome to enter between 7 am and 6 pm any day of the week. This sacred site, steeped in tradition and mythology, is a popular destination for both locals and tourists seeking to pay their respects to the goddess Shoolini and immerse themselves in the vibrant culture of the region.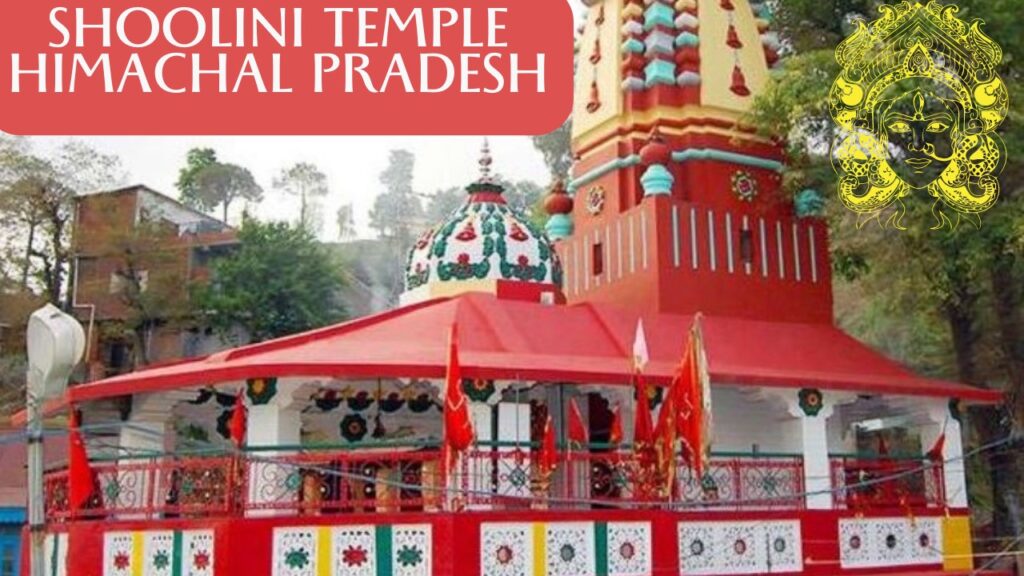 How to Reach Shoolini Temple, Solan
Solan is located at a distance of 43 km from Shimla. One can come to Solan by several modes of transport such as cab, taxi, and train. From Chandigarh Solan is 65 km and takes 2 hours approx to reach. The HRTC department runs regular buses from Shimla to Solan, and private buses are also available. The Solan Bus Stand is just a 10-minute walk from the Shoolini Temple, making it a convenient destination for travelers seeking to explore the town's rich cultural heritage.
Places to Visit in Solan
For those seeking to cleanse themselves of negative energy, the Shoolini Temple is a sublime destination. Set amidst the picturesque hills of Shimla, this sacred site offers a serene and peaceful atmosphere, ideal for introspection and spiritual renewal. After seeking the blessing of Mata Shoolini, one can explore other attractions in Solan. Some of these attractions are:
Jawahar Park
Jawahar Park is a well-maintained park in Solan where one can spend some time relaxing and enjoying nature. Jawahar Park is an excellent place for families and has several rides and fountains for endless entertainment. There is also a small zoo in this park, especially for children.
Mohan Shakti Heritage Park
Travel back in time and explore ancient villages at Mohan Shakti Heritage Park, located a half-hour drive away from Solan. The park offers stunning views of peaks, archeological sites, and bird-watching opportunities.
Gilbert Trail
Nestled in the heart of nature, the Gilbert Trail is a tranquil and romantic haven, perfect for honeymooners and couples seeking a serene escape. As the sun sets, the trail offers a breathtaking panoramic view, enveloping visitors in a sense of timeless beauty and wonder. With the daily stresses of life left behind, one can sit for hours and simply revel in the splendor of the surroundings.
Darlaghat
Darlaghat is a small town in the Solan district.   It is known for its limestone mines and cement factories, the Ambuja cement plant being one of them. Darlaghat is also a wildlife sanctuary that houses a number of wildlife species like leopards, Black bears, Sambars, and barking deer. This exotic place is located on the Bilaspur Shimla road, 35 km from Shimla. A number of eco treks are also conducted here by the HPTDC, from time to time and one can witness cascading mountains and enchanting views of nature in this place.
Conclusion
The Shoolini Mata Temple in Solan is a true gem of India's spiritual heritage, a place of peace, tranquility, and divine bliss. The temple's rich history, mythology, and architecture, combined with its serene atmosphere and vibrant energy, make it a must-visit destination for anyone seeking a spiritual journey.
Whether you are a believer or a skeptic, a seeker or a wanderer, the Shoolini Mata Temple is sure to leave a lasting impression on your soul. So, come and embark on a journey to the abode of the divine mother, and experience the magic of India's spiritual legacy.