A brief history of Kullu District 
SOURCE:  CENSUS OF INDIA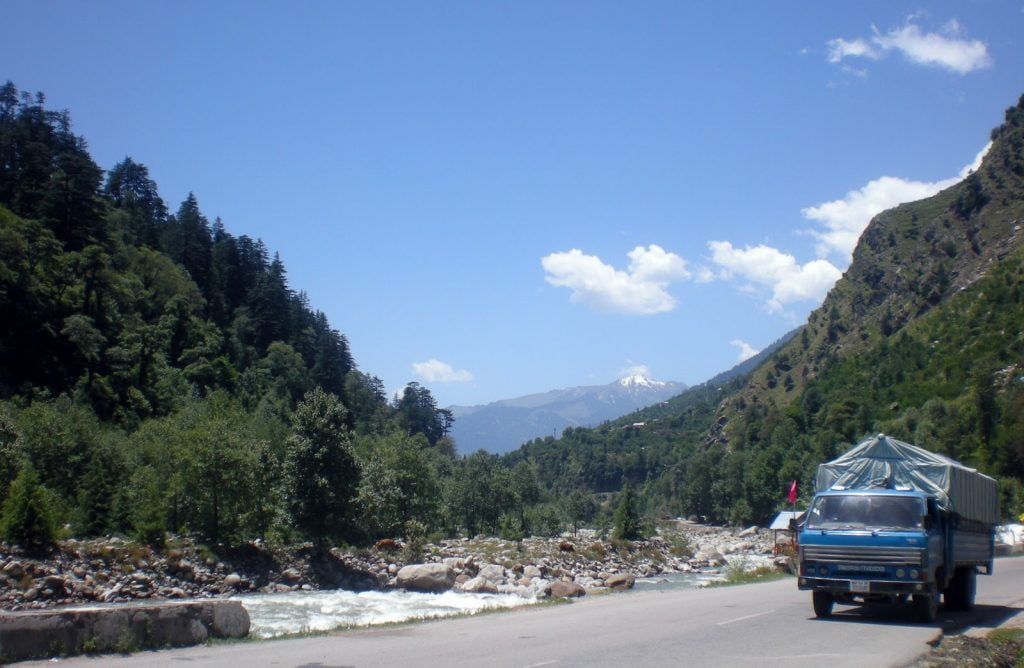 Ancient people regarded Kullu as the farthest limit of human habitation; and in the traditional folklore, it is often referred to as Kulanthpith,  meaning the end of the habitable world. The original name of Kullu was Kulata which finds mention in the Vishnu Purana, Ramayana and other Hindu mythological literature. Kullu was most probably the most ancient state next to Kashmir and Kangra. The Chinese pilgrim, Hiuen Tsiang (A.D.629-645) described the country of Kiu-lu-to (Kullu) situated at 117 miles to the north-east of Jalandhar which exactly corresponds with the position of Kulata. Kullu has been one of the oldest principalities of Punjab Hills. According to the known history, it was founded in the first century of Christian era by one Behangamani Pal whose forefathers originally came from Tripura and had migrated from there to Allahabad and then to Mayapuri near Hardwar.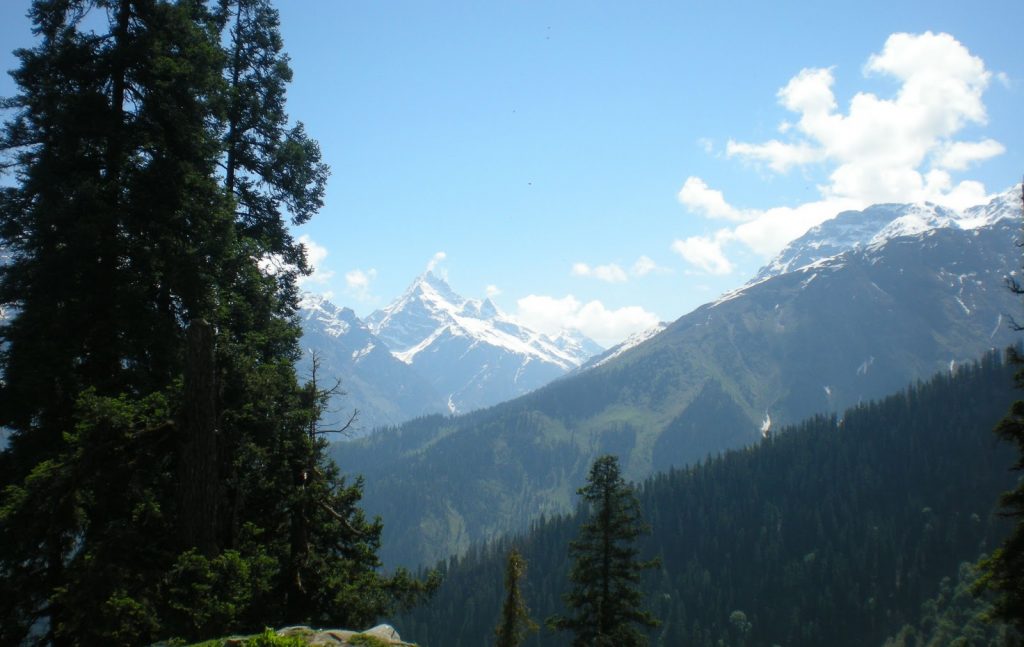 The Pal Dynasty of Kullu
Many legends are associated with the name of Behangamani Pal. It appears that the people of the higher valley of Kullu at that time were suffering under the repressive regime of the Thakurs of Spiti and a keen desire to overthrow the Thakurs was smouldering in their hearts. Behangamani Pal organized what may be rightly called the upper valley's first revolution at Jagatsukh. A renowned astrologer of village Paljho is believed to have helped him a lot and his endeavours duly blessed by the powerful Goddess Hadimba were crowned with success. This goddess is till date is respected as the 'grandmother and the patron-deity' by the Rajas of Kullu. Pal dynasty was thus established. Its original capital was established at Jagatsukh and nearly ten generations ruled from there, till it was shifted to Naggar which remained the capital for as many as 1,400 years till it was finally moved to Kullu.
Raja Jagat Singh of Kullu 
The rule of the Pal Dynasty continued till about 1,450 when reference is available of Raja Kelas Pal. After this, there was a long break of about 50 years. It appears that the Thakurs and the Ranas might have captured power during this period, forcing the Pal Rajas to flee from the valley. It was again in the fifteenth century that the name of  Sidh Singh appears as the Raja of Kullu. There is an almost identical legend about Sidh Singh as that of Raja  Behangamani Pal. He too rallied the people against the Thakurs and established the old Pal dynasty, duly blessed by the goddess Hadimba.  Reference may be made to Raja Jagat Singh (1637-1672) who conquered the fort of the Madankot which belonged to Jhina Rana, above Manali and also that of Baragarh opposite Naggar, where Rana Bhosal held his sway.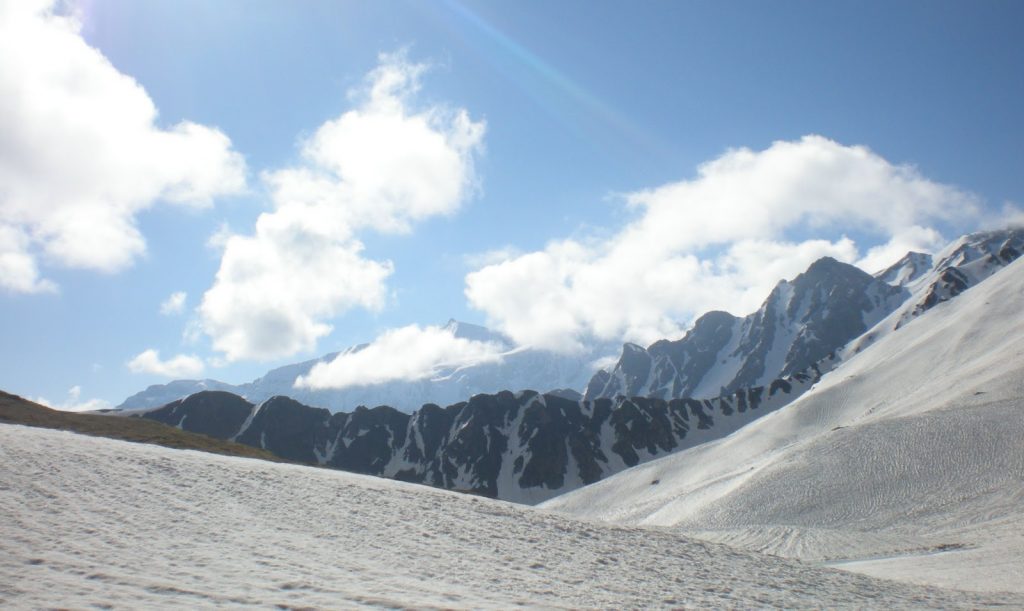 Raghunath Temple, Kullu 
It was during the regime of Raja Jagat Singh that the famous idol of Raghunathji was brought from Ayodhya and installed at the temple of Raghunathji at Sultanpur Kullu. This was of course a historic turn of events, in-as-much as the Rajas who had till then been Shaiv (Shiva) and Shktik (Shakti) devotees, adopted Vaishnava (Vishnu) Dharma. Not only this, the Raja gave away the whole kingdom to Raghunathji (Lord Rama) by placing the image on the 'gaddi' (throne) and himself became the vice-regent of Raghunathji. Since then, the Rajas of Kullu ruled the State in the name of Raghunathji. Since then, all local gods of Kullu once in a year at the time of Dussehra pay their homage to Raghunathji in open compound of Dhalpur near Sultanpur.
The Jurisdiction of Kullu in 17th Century  
Jagat Singh was succeeded by his equally capable son Bidhi Singh who conquered some areas in the north and also the tract of Lahul. His son Man Singh was also one of the outstanding rulers of the state. He ruled from 1688 to 1719 A.D. During this period, he fought many battles with the ruler of Mandi and completed the conquest of outer Saraj as well and annexed Chhota and Bara Banghal from Mandi state. The ruler of Ladakh was forced to fix the boundary between Kullu and Ladakh at Lingti. The territorial jurisdiction of Kullu at his time covered an area of about 25,600 sq km. In addition to Kullu proper, it comprised of Lahul & Spiti, Bara and Chhota Banghal and towards the south, the jurisdiction extended nearly to Shimla and the town Mandi.
Kullu under British India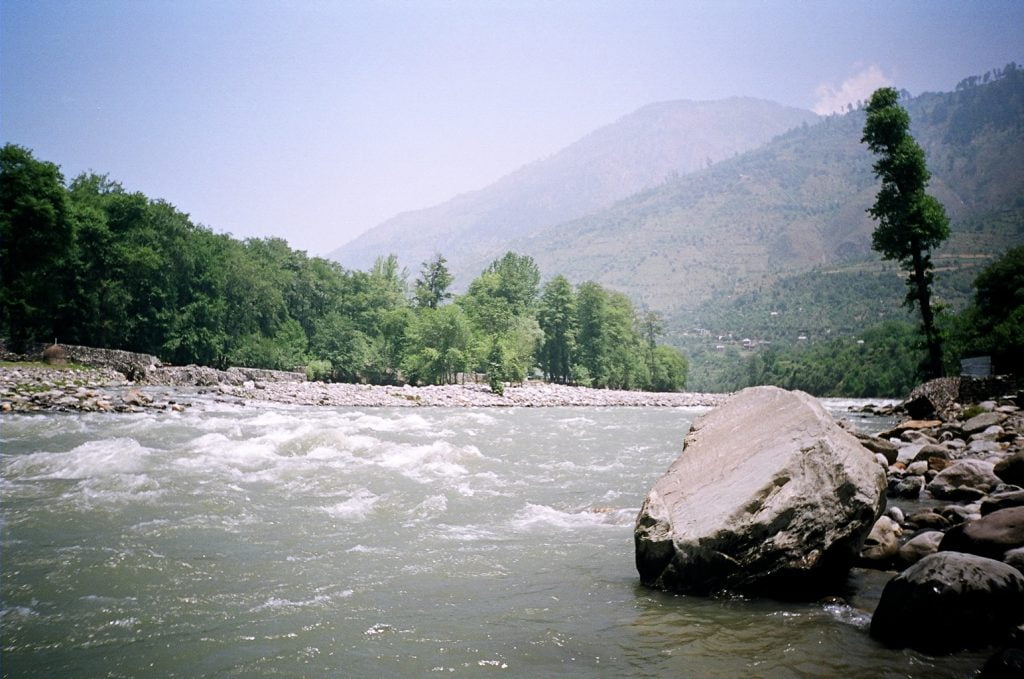 Like other hill states, Kullu had its ups and downs till it was ceded to British in 1846 along with other trans-Satluj states. The Raja of Kullu and his successors had to remain contented with Jagirs. In the year of 1849 Kullu was made a subdivision of the then Kangra district by the British government.  Prior to 30th July 1963, it remained a sub-division of the Kangra district and it was the then Punjab government which upgraded this sub-division to the status of the district.  The jurisdictions of this district remained the same as of the erstwhile subdivision of that name.
Formation of Kullu District 
On the reorganization of composite Punjab on the Ist November 1966 Kullu district along with some other districts was transferred to Himachal Pradesh. In1971 Census, this district was comprised of one tehsil of Kullu and three sub-tehsils of Banjar, Ani and Nermand besides two towns of Kullu and Manali.  The total number of villages was 169 in the district. During the decade of 1971-81, no jurisdictional changes took place at the district level. However, some minor changes in the jurisdiction of tehsils in the district were affected during 1971-81. Three phattis from Tehsil Banjar were transferred to Kullu tehsil. Banjar and Nermand which were sub-tehsils in 1971 Census attained the status of Tehsils in 1981 Census. During the decade Bhuntar comprising the parts of Phattis Khokhan,Silihar and Shamshi were declared Notified Area Committee thereby raising the number of towns to three in the district. However, at the time of the 1981 Census, the number of tehsils and villages remained unchanged.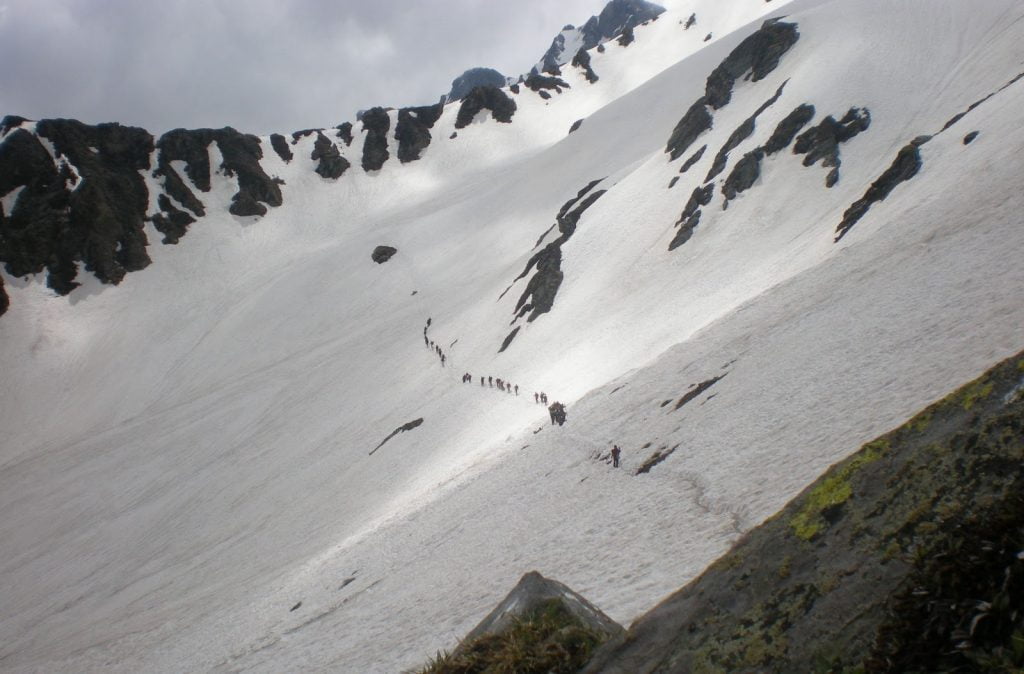 During the decade of 1981-91 no new area was added to the district but a sub-tehsil Sainj was created by annexing 11 Phattis from Banjar tehsil and 3 from Kullu ( 2 partly and 1 fully). Ani and Nermand, the other two tehsils of the district were also slightly readjusted. One Phatti Palehi of Nermand tehsil was transferred to Ani and a partly Phatti Karsai Gad of Ani transferred to Banjar Tehsil. Banjar N.A.C. was also created from Bihar Phatti of Banjar tehsil. At the time of 1991 Census Kullu district was having 5 tehsils/sub-tehsils and 4 towns. On account of the transfer of partly villages from one tehsil to others, the number of villages has increased to 172 in 1991 against 169 in 1981. After 1991 Census, one new tehsil of Manali with its headquarters at Manali has been carved out of Kullu tehsil by transferring its 19 villages and Manali town in 1998. In 2001 Census Kullu district was comprised of four tehsils and two sub-tehsils, four towns and 172 inhabited villages. This district does not have any uninhabited village since its inception up till 2001. During the decade of 2001-2011 Census, the district has not undergone any change in its boundary but due to on-going settlement, the number of villages in Manali and Kullu tehsils was increased from 19 to 75 and 65 to 163 respectively. In 2011 Census Kullu district is comprised of four tehsils, two sub-tehsils, 326 villages,4 statutory towns and one census town.
Administrative set-up in Kullu
Kullu district forms the eastern part of central Himachal Pradesh micro-region and is a centrally located district of the state with its headquarters at Kullu. The area of the district is 5,503 Sq.kms as per Survey of India which remained unchanged since its creation in 1963. The district has 4 tehsils namely Manali, Kullu, Banjar and Nermand and 2 sub-tehsils of Ani and Sainj with their administrative headquarters at the same places as the names of tehsils/sub-tehsils are named after their headquarters. From the developmental point of view, the district has been divided into 5 community development blocks, namely Naggar, Kullu, Banjar, Ani and Nermand and headquarters of C.D. blocks are also known by the same names. The district has a total number of 326 villages spread over 4 tehsils and two sub-tehsils. Manali is comprised of 75 villages, Kullu (163 villages), Banjar (31 villages), Sainj (14 villages), Ani (17 villages) and Nermand (26 villages). There are four statutory towns in the district namely Banjar Nagar Panchayat, Bhuntar Nagar Panchayat, Kullu Municipal Council and Manali Nagar Panchayat and one Census Town namely Shamshi.
During the decade of 2001- 2011, Kullu district has not undergone any jurisdictional changes at the district level. For administrative purpose, the Deputy Commissioner is the administrative head of the district. He is responsible for general administration and maintenance of law and order. He is assisted by one Additional Deputy Commissioner and Assistant Commissioner and other district officers. For administrative convenience, the district has been divided into four sub-divisions viz. Manali, Kullu, Banjar and Ani and each sub-division is headed by Sub-divisional Officer (Civil). Each tehsil is under the charge of Tehsildar while the in charge of sub-tehsil is Naib-tehsildar assisted by Office Kanungo. Besides this, the Block Development Officer is posted in each community development block to supervise and co-ordinate the development works assigned to Gram Panchayats in rural areas. The head of the district police force is Superintendent of Police assisted by Additional Superintendent of Police and two Deputy Superintendents of Police besides Sub- Divisional Police Officers of Dy.SP rank at sub-division level. In addition to these, every department maintains its districts officers to implement the schemes pertaining/
SOURCE:  CENSUS OF INDIA
How to Reach Kullu
Road
Kullu is located at a distance of approx 250 km from Chandigarh and 500 km from Delhi.  It can be reached from Delhi to Chandigarh by National Highway (NH-1) and from there by National Highway (NH21) that passes through Bilaspur, Sunder Nagar and Mandi towns. There are regular and very frequent bus services from Delhi, Chandigarh and major town of North India, besides taxi services 24×7.
Air
Kullu is very well connected with air and the nearest airport (IATA code KUU) is located just 10 km from the town at Bhuntar, situated bang on NH21.   Air India/Alliance Air run frequent air service. The nearest large airport is at Chandigarh, 250 km away.
Rail
Like most of the places (except very few places) in Himachal Pradesh, Kullu does not have any railway station.  The nearest railhead is in Jogindernager at a distance of 110 km.