Kareri Lake HP
1. The Kareri Lake in Dharamshala Himachal Pradesh is a high altitude, a shallow freshwater lake. It is just 9 km from Dharamsala, District Kangra in Himachal. Kareri Lake is named after the nearby Gaddi village of Kareri, situated 9 km south-east of the lake. Its surface is 2934 metres above sea level. The lake is fed by the snow melting from the Dhauladhar mountains which serve as the source of the lake and a stream Nyund is an outflow. The bed of the lake is easily visible as the water is shallow and pristinely clear.
Kareri lake Trek
2. Kareri lake is best known for being a trekking destination in the Dhauladhars. In this trek, one passes through one of the most scenic alpine trails in Himachal Pradesh before finally reaching the beautiful Kareri Lake. On the way, one comes across several gushing streams lush green meadows. You will also see beautiful shepherd villages of the Gaddis, that have a charm of their own. The Lord Shiva temple is also an attraction and worth a visit.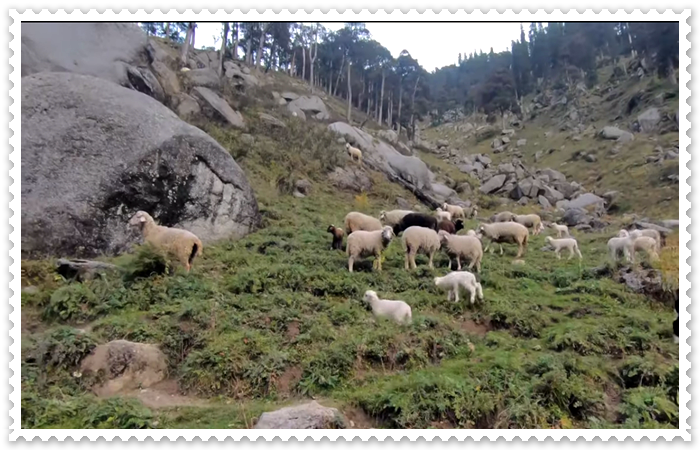 Kareri Lake Trek Photography
3. The trail to Kareri Lake Trek is also a haven for bird watchers as there are various species of birds to look out for. No wonder trekkers can be seen clicking beautiful pictures to capture that perfect shot. The thick forest provides a hiding and nesting area for some exclusive birds.
Nyund River Kareri Trek
4. Then midway on the trek passes through rocky grassland along with small Nyund river. There will be rough terrain with lots of river crossings over wooden bridges and then steep climbs. A thrilling and exhilarating trekking experience awaits you on this Kareri Lake trek.
Kareri Lake Weather
Those who plan to do this trek have to keep in mind the kareri lake weather. It is best to do this from May onwards till July and then from September to November. May onwards the snow melts and there is lush greenery all around. During this period Kareri Lake temperature remains anywhere between 20 to 24 degrees in daytime. However during night it may plummet to sub zero degrees.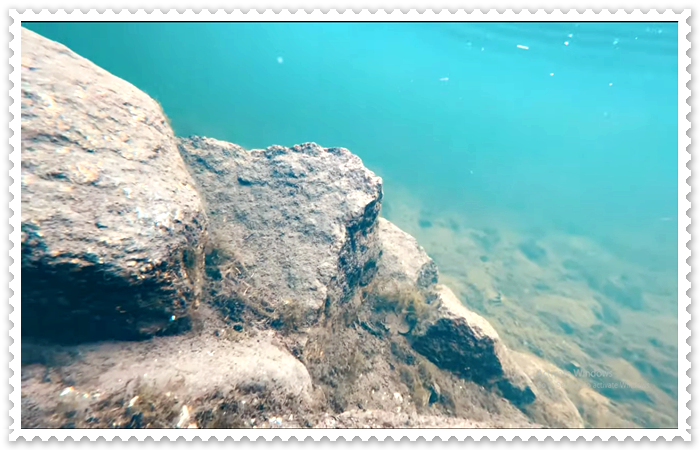 Kareri Lake Dhauladhar
Besides the Kareri Lake there are other lakes in Distt Kangra which are  Rana Pratap Sagar,  Dal Lake,  Danasaur Lake, The seven lakes of Dhauladhars like Nag Dal Lake, Lama Dal Lake,  Chanderkup lake, Nag chhatri Lake,  Kareri Lake and Dham Godi Tal.
Kareri Lake Trek Distance and Itinerary
Day 1:   Dharamshala to Liyoti via Kareri Village.
From Dharamshala, one can reach Kareri village which will approximately be a 2-hours drive. The actual trek starts from Kareri village. The trek is approximately a 6km trek which passes through forest and grassland which is mostly an uphill climb. On the way, you will walk through some Oak, Pine and Rhododendron trees on your way to Liyoti. You can stay overnight at Liyoti village.
Day 2:   Liyoti to Kareri Lake Trek. 
On the second day of the trek, there is gradual ascent as you trek to Kareri Lake situated at a height of height of 10800 feet. It takes at least 5 hours and there is some steep climb as we move on to the lake. There is a river which one crosses a number of times. Finally after an arduous trek when you reaches the lakeside, the experience is something out of this world. You can bask in the stunning beauty of the Dhauladhar mountain ranges all around you. Staying overnight in the tents on the meadows of the lakeside is another life time experience where you can watch the spectacular milky way during night.
Day 3: Kareri Lake Trek to Kareri Village and drive to Dharmshala. 
Next day can be spent exploring areas around Kareri Lake before heading back to Kareri Village and thereon on to Dharmshala.
How to Reach Kareri Lake in Dharamshala
For the Kareri Lake Trek, one has to reach Dharamshala. Spend a day or two here as the Dharamshala weather is most suitable for tourists. From Dharamshala one can reach Ghera village, the nearest road head which is just 6 kms. It is from Ghera that this beautiful trek start for Kareri Lake.
By Air.  Reach Dharamshala Airport
Dharamshala airport is located at Gaggal, Kangra. It is just 8 km from Kangra and 15 km from Dharamshala. Dharamshala is easily reachable from all the significant cities in India. Air India and SpiceJet have many flights connecting Dharamshala with other cities such as Delhi, Mumbai, Chandigarh, Kolkata, Bangalore, Chennai, etc. If you are coming to Dharamshala from outside India, you need to catch a flight to one of those cities and board a connecting flight to Dharamshala.
By Train. Pathankot  Railway Station
The major railway station nearest to Dharamshala is at Pathankot, 85 kilometres away. Train journey is a good option as one can make the journey overnight reaching Pathankot early in the morning. From Pathankot, one can take a taxi or bus from Pathankot to reach the beautiful hill station of Dharamshala.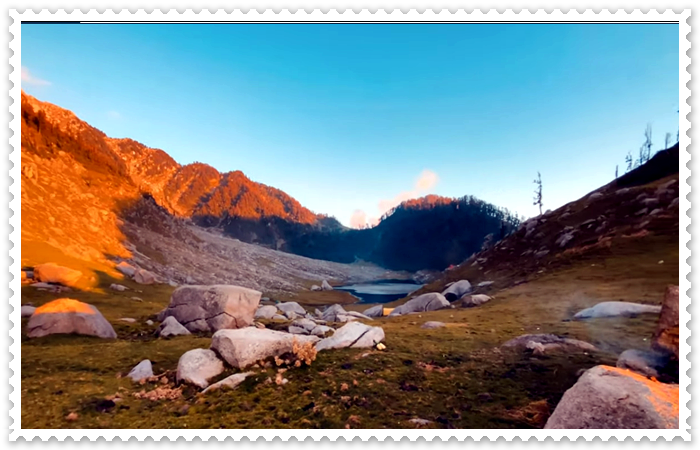 By Bus to Dharamshala 
Dharamshala is well-connected to Delhi and other parts of North India via a network of state-operated buses as well as private tour operators. The journey is almost 520 kilometres from Delhi. An overnight journey from Delhi to Dharamshala takes about 13 hours.
Distances by road from Dharamshala to Nearby major Cities
Manali to Dharamshala Distance   – 230 km (takes 7 hours)
Chandigarh to Dharamshala Distance   – 240 (5 hours)
Pathankot to Dharamshala   – 86 kms (2 hours)
Delhi to Dharamshala Distance   – 470 km (9 hours)
Dharamshala to Shimla Distance   – 240 (6.5 hours)
Dharamshala to Amritsar Distance   – 200 (4 hours)
Dharamshala to Dalhousie Distance   – 118 (3.5 hours)
Places to Visit in Dharamshala
There are many places to visit in Dharamshala.  The distance from Dharamshala to some of the nearby tourist places are as under:-
Baijnath Shiv temple –  54
Bhagsunag falls         –  11
Bir     –  65
Chamunda Temple  –  15
Dharamshala Cricket Stadium  –  3
Dehra Gopipur  –  52
Dharamkot    –  11
Jawalamukhi Temple  –  54
Kareri Lake    –  22
Masroor   –  42
Nurpur   –  66
Palampur  –  45
Trilokpur   –  41
Triund   –  16