Christ Church Shimla in Himachal Pradesh, is an architectural marvel of immense historical and cultural significance. Located on Ridge Road, the church is a prominent landmark and a symbol of Shimla's rich colonial heritage. With its stunning architecture, enchanting stained glass windows and tranquil atmosphere, Christ Church attracts tourists and locals alike. In this article, we will delve into the fascinating details of this iconic church and explore its remarkable features, events and surrounding attractions.
Shimla: Natural Beauty and Colonial Architecture
Shimla, the capital of the northern Indian state of Himachal Pradesh, is known for its stunning natural beauty and charming colonial architecture. Among its many attractions, Christ Church is one of the most important landmarks. Built in 1857, it is the second oldest church in northern India and is considered a masterpiece of neo-Gothic architecture.
Christ Church Shimla History
Christ Church has a rich historical heritage dating back to the British colonial period. It was built to meet the spiritual needs of the growing British community in Shimla. The foundation stone of the church was laid on September 9, 1844 by Bishop Daniel Wilson of Calcutta. However, due to various delays, construction was not completed and the church consecrated until January 10, 1857.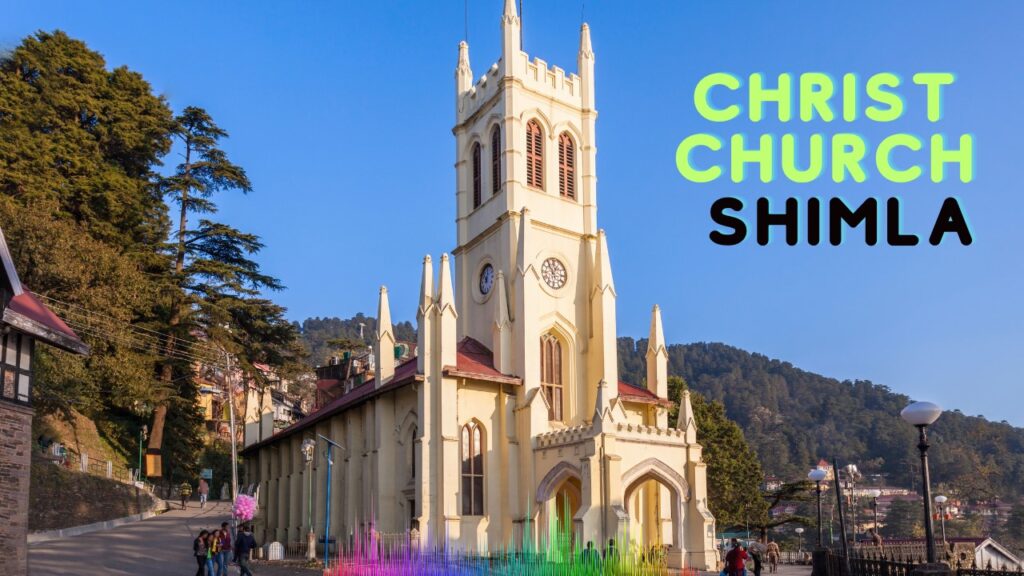 Architecture and Design of Christ Church Shimla
Neo-Gothic architecture
The exterior of Christ Church Shimla is characterized by exquisite neo-Gothic architecture. The church was built of gray stone from the region, which gives it a distinctive look. The towering steeple, which reaches a height of 90 feet, dominates the skyline of Shimla. The facade features lancet windows, pointed arches and intricate carvings reminiscent of the Gothic style.
Serene and awe-inspiring Interiors
Upon entering Christ Church, one is greeted by a serene and awe-inspiring ambiance. The interior is adorned with beautiful stained glass windows depicting scenes from Bible stories. The church has a magnificent pipe organ that contributes to a spiritual and musical experience during services. The wooden pews and pulpit create an atmosphere of peace and reverence.
Stained Glass Window
One of the most fascinating features of Christ Church Shimla is its collection of stained glass windows. These colorful windows, depicting biblical scenes and saints, allow light to penetrate and create a fascinating play of colors inside the church. The craftsmanship and attention to detail are truly remarkable.
The clock Tower Shimla
An iconic part of Christ Church is the clock tower that rises next to the main building. Installed in 1860, the clock still accurately tells the time and has become a cherished symbol of Shimla. The clock tower is often illuminated at night, offering visitors a fascinating sight.
The ridge | Mall Road Shimla
Christ Church is located on the Ridge, a prominent site in Shimla that offers panoramic views of the surrounding hills and valleys. The ridge is a popular gathering place for locals and tourists, and the church serves as a backdrop for many social and cultural events held here. The road that passes through the ridge is called the Mall Road.  Almost all hill stations have their main road called as mall road.
Events and services
Church Services
Christ Church holds regular worship services for its congregation. The church invites visitors to attend these services, providing them with a unique opportunity to experience the tranquil atmosphere of the church and listen to soul-stirring hymns.
Christmas Celebrations
Christmas is a special time at Christ Church, with elaborate decorations and festivities. On Christmas Eve, the church hosts a midnight Mass that attracts many people. The festivities include the singing of Christmas carols, nativity plays, and a warm sense of fellowship and togetherness.
Christ Church School
In close proximity to the church is Christ Church School, a prestigious educational institution that has been providing quality education since 1857. The school has a rich heritage of academic excellence and is known for its holistic approach to development.
Nearby Attractions
While visiting Christ Church, there are several other attractions nearby to explore:
Jakhoo Temple
Located on Jakhoo Hill, Jakhoo Temple is a popular religious site in Shimla. Dedicated to Lord Hanuman, the temple offers breathtaking views of the city and can be reached via a short walk.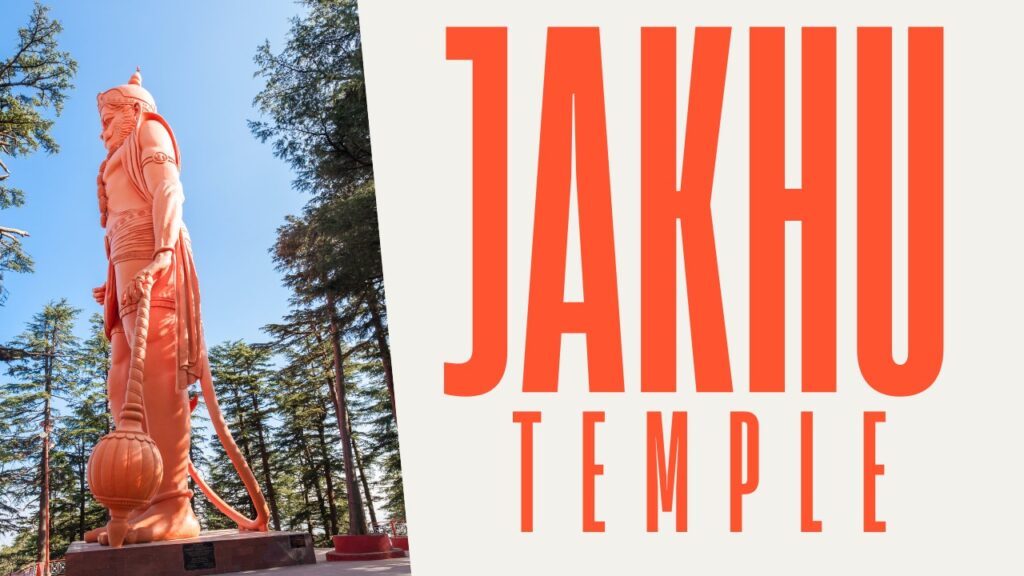 Mall Road
Mall Road is the bustling heart of Shimla, lined with stores, restaurants and cafes. A leisurely stroll along Mall Road offers the opportunity to enjoy the lively atmosphere and indulge in local cuisine and shopping.
Summer Hill
Located on the outskirts of Shimla, Summer Hill is a picturesque hill station known for its lush greenery and peaceful surroundings. It is an ideal place for nature lovers and those seeking tranquility away from the hustle and bustle of the city.
Hotels Near Christ Church Shimla
There are many hotels near Christ Church Shimla.  It is located at a prominent place on the mall road and there are scores of hotels that are walking distance from Christ Church.  Some of the popular hotels are Clarks Hotel (established in 1898), Honeymoon Inn, Marina Hotel and many others.  There are budget hotels as well as luxurious hotels.  One thing which a tourist has to bear in mind is whether the hotel is accessible by road.  The Mall road is closed to vehicular traffic, so this has to be kept in mind while booking a hotel.
How to reach Christ Church Shimla
Christ Church is located in the heart of Shimla and is easily accessible. The nearest railroad station is Shimla Railway Station, which is well connected to major cities in India. The nearest airport is Jubbarhatti Airport, which is about 22 kilometres from Shimla. Cabs, buses and auto-rickshaws are available for local transportation.
Conclusion
Christ Church in Shimla, Himachal Pradesh, is a magnificent testament to the city's colonial past and architectural brilliance. With its impressive design, stained glass windows and serene atmosphere, the church captivates visitors from all over the world. It is a symbol of faith, history and cultural heritage. A visit to Christ Church is not only a spiritual experience, but also an opportunity to immerse yourself in the splendor of Shimla's past.
Credit : Himachal Tourism