Kinnaur, which is a district in the Indian state of Himachal Pradesh is a captivating destination amidst the majestic Himalayas.  It is a place of immense beauty and wonder.  Located in the southeastern part of Himachal Pradesh, Kinnaur was carved out as a separate district from Mahasu district in 1960.  Kinnaur has mountain ranges, rivers, valleys, waterfalls and lakes.  This article takes you on a journey to the breathtaking lakes in Kinnaur and gives an insight into their unique charm and significance.
Kinnaur Geography
Kinnaur is located in the Great Himalayan Zone and boasts of an altitude of 4500 meters and above. The region is home to several remarkable peaks including the highest peak "Shila" with an impressive height of 7025 meters. Another notable peak is "Liyo Parijal" with an altitude of 6791 meters. Moreover, Kinnaur is home to the famous "Kinnar Kailash" with a majestic height of 6500 m, which adds to the impressive natural splendor of the region.
The Climate of Kinnaur
In the summer months, Kinnaur has a temperate climate, while in the winter it has a semi-arctic environment with heavy snowfall. Snowfall usually begins in October and transforms the entire valley into a picturesque snow wonderland through March and April.
Lakes in Kinnaur
Kinnaur was once a forbidden land being close to the international border with China.  Now it is open for tourists as it offers some breathtaking views of landscapes and mountains.  Kinnaur also has a number of lakes some known, some unknown and hidden.  Here are the details of three prominent lakes in Kinnaur.
Nako Lake
Nestled in the pristine landscape of Kinnaur, Nako Lake is a true gem of the region. Its tranquil waters reflect the surrounding mountains and offer a breathtaking sight. Located just 2 km from the Hangrang Valley and 105 km from Kalpa, Nako is known for its natural beauty and the tranquility that surrounds the area. The village of Nako, located at the highest altitude of the valley, is an ideal destination for nature lovers seeking peace and quiet.
Sorang Lake
A hidden lake in Kinnaur, Sorang Lake, a high altitude wonder, enchants visitors with its heavenly beauty. Located in the mountains of Pragamang and Sairag in Kinnaur, the lake has great religious and cultural significance for the nearby villages of Jani and Ramni. Every year or once every three years, villagers gather at Sorang Lake to worship their revered deities and ask for blessings for good fortune and prosperity. The festivities include prayers, offerings, and joyful dances that create an atmosphere of celebration and devotion.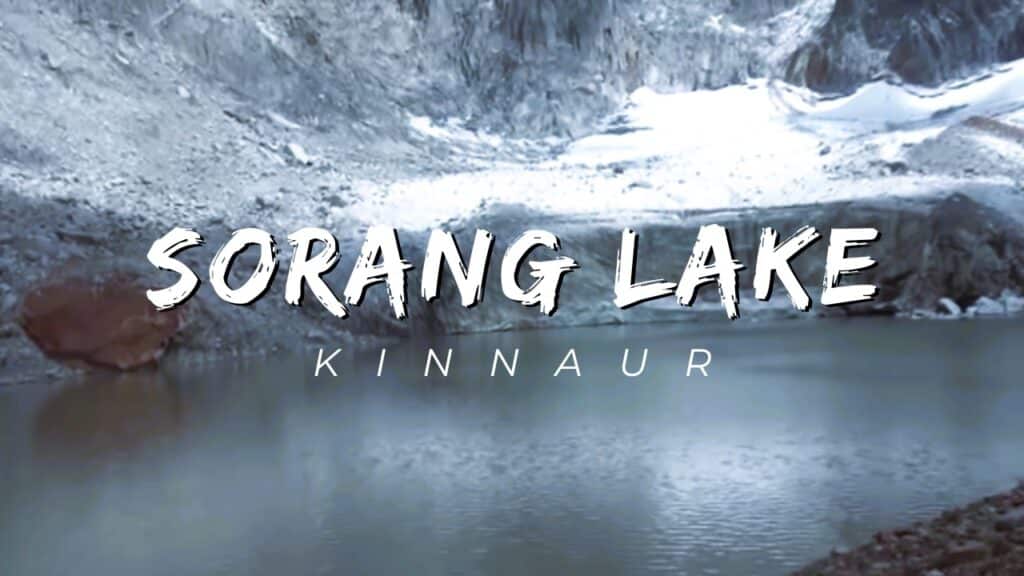 Temso Lake
Temso Lake is another of the hidden enchanting lakes in Kinnaur, often overlooked by tourists and adventurers,  waiting to be explored.  It is accessible from the villages of Labrang, Giabung, Kanam and Lippa.  The shortest route is from Labrang village. The lake located at an altitude of 4800 meters, captivates with its serene beauty and the barren hilly landscape that surrounds it. The crystal clear waters of the lake reflect the breathtaking panorama, offering a truly captivating sight that will resonate in the hearts of those lucky enough to visit this hidden paradise.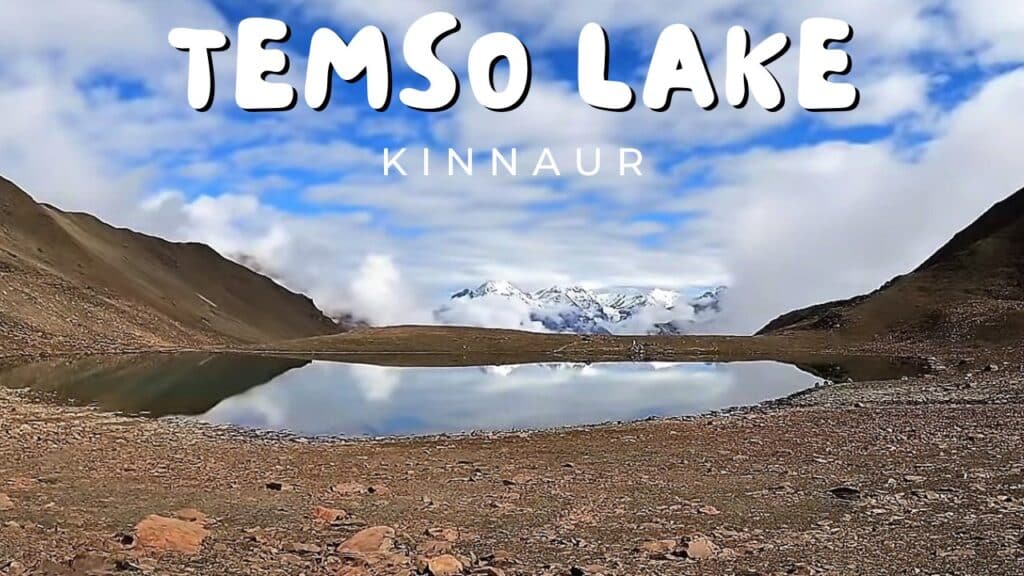 Famous places to visit in Kinnaur
Kinnaur is one of the twelve districts in Himachal Pradesh.  There are many popular tourist attractions in District Kinnaur.  Some of these are as under :-
Kalpa
Kalpa is located at an altitude of 2670 meters and is a place of historical and scenic importance. Kalpa is located on the Indo-Tibet Road and was a favorite destination of Lord Dalhousie in the 19th century. It was a favorite destination of Lord Dalhousie in the 19th century. Formerly known as "Chini"," the place offers fascinating views of the snow-capped Kinnaur-Kailash mountains and a glimpse of the rich cultural heritage of the region.
Sangla and Chitkul
To experience the true beauty of Kinnaur, one must explore the Sangla Valley. With altitudes ranging from 2800m to 3450m, this valley enchants visitors with its captivating landscapes and breathtaking views. Chitkul, the last village of Kinnaur on the Indo-Tibetan border, is a must visit. It houses the oldest temple dedicated to the local goddess, built around 500 years ago, adding a touch of ancient mysticism to this charming village.
Ribba
Located 14 km from Moorang, Ribba is a village known for its high population density and cultural significance. Ribba is the place to enjoy the famous Angoori wine and the juicy grapes from this region.
Kothi
Located near Reckong Peo, Kothi village is famous for the revered "Goddess Shuwang Chandika Temple". Kothi is only about 2 km from Reckong Peo and serves as a gateway to spiritual and cultural experiences.
How to reach Kinnaur
To start a trip to Kinnaur, you can only reach the region by road. Distances from major cities and towns are as follows:
Shimla to Kalpa (New ISBT): 260 km
Chandigarh to Kalpa: 347 km
Delhi to Reckong Peo: 558 km
Delhi to Kalpa: 568 km
Conclusion
Kinnaur, with its breathtaking lakes and enchanting landscapes, is a destination that leaves a lasting impression on all who venture near it. From the tranquility of Nako Lake to the lively festivities of Lake Sorang and the hidden beauty of Lake Temso, these natural wonders stir the imagination and inspire a sense of wonder. In addition, the famous places of Kalpa, Sangla, Chitkul, Ribba and Kothi offer rich cultural heritage and breathtaking views. Kinnaur invites adventurers and nature lovers to explore its hidden treasures, promising a journey filled with breathtaking sights and unforgettable experiences.
Exploring Himachal Pradesh: Why a Solid Rucksack is a Must-Have ?
Having a good rucksack is essential when traveling or trekking in Himachal Pradesh. The rugged terrain and diverse landscapes of this beautiful region demand a reliable backpack that can withstand the challenges of the outdoors. A good rucksack provides several benefits, including comfort, durability, and organization. The adjustable straps and padded back panel ensure that the weight is evenly distributed, reducing strain on your shoulders and back during long treks. It should have enough capacity to carry all your essentials like clothing, food, water, and other gear. Durability is crucial to withstand changing weather conditions, rough trails, and potential bumps along the way. Additionally, a well-designed rucksack offers multiple compartments and pockets, allowing you to organize your belongings efficiently and access them easily. With a good rucksack, you can focus on enjoying the breathtaking landscapes of Himachal Pradesh without worrying about the comfort and safety of your gear. Here are some rucksacks you may like to have a look at.