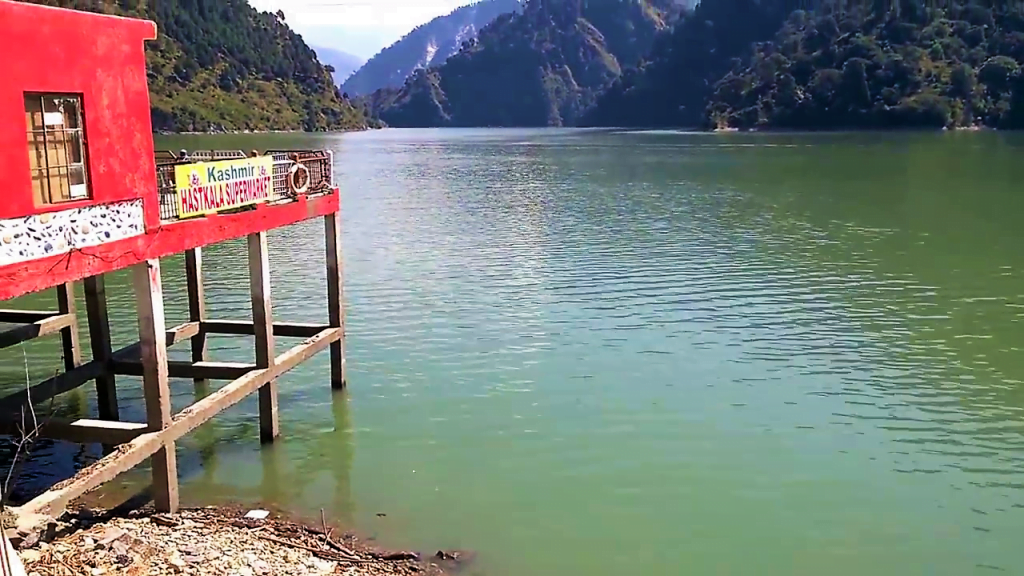 Chamera Lake in District Chamba, Himachal Pradesh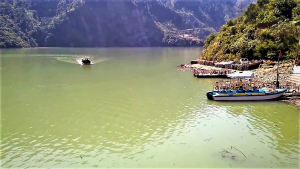 Chamera Lake is an artificial lake formed by the Chamera Dam on the Ravi river in District Chamba of Himachal Pradesh. The Chamera Lake is fed throughout the year by the Ravi river.  The water of the lake is also used for irrigation of the nearby areas.  The area is surrounded by valleys and mountains surrounded by beautiful pine forest. During winters it snows in the higher reaches and therefore the surrounding hills and mountains are covered in white snow giving it a spectacular view. 
Location of the Lake
The lake is located at only 35 km from the famous hill station of Dalhousie and is visible from the Chamba Pathankot highway as you drive towards the beautiful hill station of Dalhousie.  
How to Reach Chamera Lake
Chamera Lake is located at only 35 km from Dalhousie, 38 km from Chamba and 102 km from Pathankot which is the nearest rail head as well.  Chamera Lake can easily be reached through the HRTC buses, local taxi/jeep and own vehicle. 
Water Sports Activities
Himachal Pradesh Department of Tourism has set up a water sports centre near the lake with an aim to encourage water sports and thus boost tourism.  Those of you who like water sports can enjoy these diverse water sports including boating and fishing, offered by the Himachal Tourism at Chamera Lake.  You can even spend a night here as there are several hotels nearby.
Other Places to see
There are several places in and around Chamera Lake for tourists.  Some of these are Daikun Peak, Ganji Pahari, Khajjiar, Kalatop Wildlife Sanctuary, St Johns Church, Gandhi Chowk Shopping Market in Dalhousie, Ragunath Temple and many more