Khajjiar Himachal Pradesh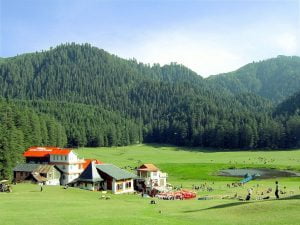 Khajjiar located near Dalhousie, in Chamba Himachal Pradesh is a gem in the crown of the state. Khajjiar located against the backdrop of dense pine and deodar forests and lush green meadow is nestled in the foothills of the Dhauladhar ranges of the Himalayas. The area is small in size, about 20 to 25 km of equidistance from both Dalhousie and Chamba.
Khajjiar, the Mini Switzerland of India
Khajjiar Himachal Pradesh is also known as mini Switzerland. The Swiss Ambassador Willy P. Blazer, who was the Vice Counsellor and Head of Chancery of Switzerland in India at that time brought Khajjiar on the world tourism map on 07 Jul 1992 by calling it "Mini Switzerland". He also put up a signboard and today the moment one enters the picturesque Khajjiar, one is welcomed by this yellow Swiss signboard 'hiking path' which reads "Mini Switzerland". Khajjiar is one of the 160 places around the world to be designated mini Switzerland.
Khajji Nag Temple, Khajjiar, Himachal Pradesh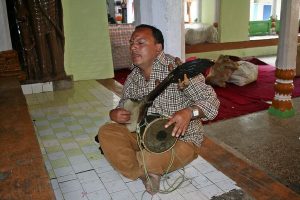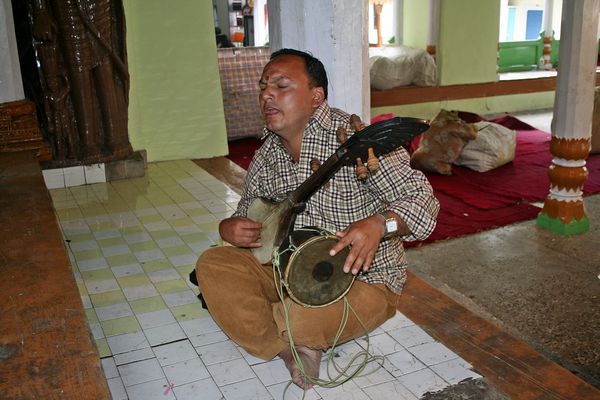 Khajjiar is also famous for the Khajji Naga shrine dedicated to the serpent god, thus the name Khajjiar. In Himachal Pradesh, there are many temples dedicated to Nag Devta. The Khajjiar temple dates to the 10th century with a blend of Hindu and Mughal styles of architecture reflected in the wooden carvings on ceilings and wooden posts of the temple.
Khajjiar Lake, Khajjiar, Chamba 
In Khajjiar, right in the midst of the lush green grassy meadows, is a small lake which is known as Khajjiar Lake. The lake is surrounded by evergreen cedar trees from all sides. Due to neglect by the authorities and the local populace over the years, Khajjiar Lake Himachal Pradesh has shrunk considerably and is almost on the verge of extinction. A lot of silt has also got deposited in the lake.
In the year 2018, the Himachal Pradesh Government allocated funds to the forest and wildlife department to begin work for cleaning up the lake. Once this gets completed, the lake will add to the beauty of mini Switzerland considerably. However, not much has changed even today.
How to Reach Khajjiar
By Air
The nearest airport is at Pathonkot, which is although a military airport has a domestic terminal as well.  Pathankot is 99 Km from Khajjiar.  The other nearby  airport are at Ghaggal,  Kangra at a distance of 130 km,  Amritsar at 220 km and Chandigrah 400 km distance.
By Train
The nearest broad gauge railway station is at Pathonkot, 99 Km from Khajjiar.  There are regular train from Pathankot to Delhi and other major cities.
By Road
The entire state of Himachal Pradesh is connected by excellent roads with equally excellent public transport provided by the Himachal Road Transport Corporation (HRTC).  HRTC has a huge fleet of buses catering to every part of the state as well as towns and cities of nearby states.  Therefore, travel by road will not be a problem.  Besides there are private operators running buses and taxis.