If you are in search of an idyllic and peaceful spot in India then surely Khajjiar in Himachal Pradesh is that one place.  Khajjiar is also known as the "Mini Switzerland of India,".  Right in the middle of Khajjiar is a small but beautiful lake called Khajjiar Lake.  This breathtaking place is covered in beautiful lush greenery and snow-capped mountains and is a great location for those who love nature. This article will guide you through an immersive tour of this stunning area, revealing more about its geography, history and culture, and all the other aspects that make it an absolute must-see destination.
Location and Geography of Khajjiar Lake
Khajjiar is located near Dalhousie, in Chamba District of Himachal Pradesh. This small hill station which is not even a town is located about 20 to 25 km of equidistance from both Dalhousie and Chamba.
Khajjiar, the Mini Switzerland of India
Khajjiar Himachal Pradesh is also known as mini Switzerland of India. The Swiss Ambassador Willy P. Blazer, who was the Vice Counsellor and Head of Chancery of Switzerland in India at that time brought Khajjiar on the world tourism map on 07 Jul 1992 by calling it "Mini Switzerland". He also put up a signboard and today the moment one enters the picturesque place, one is welcomed by the Swiss signboard that reads "Mini Switzerland". Khajjiar is one of the 160 places around the world to be designated mini Switzerland.
Khajjiar Lake Chamba  : Condition
In Khajjiar, right in the midst of the lush green grassy meadows, is a small lake which is known as Khajjiar Lake. The lake is surrounded by evergreen cedar trees from all sides. Due to neglect by the authorities and the local populace over the years, Khajjiar Lake Himachal Pradesh has shrunk considerably and is almost on the verge of extinction.  Khajjiar Lake is dying an unnatural death. The lake is full of silt, weeds, mud, slush and garbage. In the year 2018, the Himachal Pradesh Government allocated funds to the forest and wildlife department to begin work for cleaning up the lake.  Funds had also been allotted in 2021 but there is no improvement in the condition of this lake.
Today this beautiful lake is losing its glory slowly and painfully. The water of Khajjiar Lake has turned dark black.  It is highly polluted and emits a foul smell. It is so dirty that you cannot even tough the waters. The poison of the water is also causing the trees around the lake to die slowly.
Khajji Nag Temple, Khajjiar, Himachal Pradesh 
This beautiful paradise is also famous for the Khajji Naga shrine dedicated to the serpent god, thus the name Khajjiar. In Himachal Pradesh, there are many temples dedicated to Nag Devta. The Khajjiar temple dates to the 10th century and was constructed by the Rajput rulers.  The temple has a blend of Hindu and Mughal styles of architecture which is reflected in the wooden carvings on ceilings and wooden posts of the temple.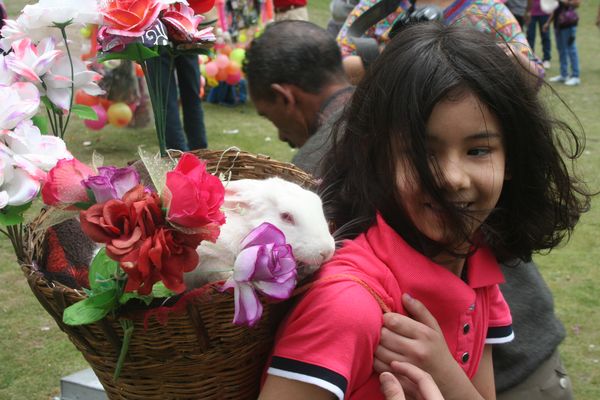 Culture and Traditions of Khajjiar Lake
Khajjiar is known for its distinct culture and traditions. People living here believe in the Nag Devta. The Khajji Nag temple, located close to the lake, has become a popular pilgrimage for the locals. The temple is visited by a significant amount of worshippers every year during the Khajjiar Mela that is celebrated every July.
Best Time to Visit Khajjiar Lake
The ideal season to go to Khajjiar Lake is between March through June, and also from September through December. The conditions during these months are nice and suitable for visitors to take advantage of outdoor activities. The monsoon time period between July and August is not recommended due to heavy rainfall and landslides that often occur in these mountainous areas.
Things to Do in Khajjiar Lake
There are a variety of activities you can take advantage of during your visit to Khajjiar Lake. Enjoy a walk around the perimeter of the lake or go horse riding.  You can also enjoy camping, trekking, paragliding and Zorbing. There are numerous trekking trails within the nearby hills which include the Khajjiar trek inside the Kalatop Jungles, which is a popular short trek for those who love adventure.
How to Reach Khajjiar Lake
Khajjiar Lake is easily accessible by road from cities such as Delhi, Chandigarh, and Amritsar. The closest airport to it is Gaggal Airport, located about 118 kilometers from Khajjiar Lake. The closest railway station is Pathankot located around 118 km from the lake. From there, you can take a taxi or bus to arrive at Khajjiar Lake. The roads that lead up to Khajjiar Lake are well-maintained, providing a picturesque drive through the forest and mountains. Reaching options in detail are as under :-
By Air
The nearest airport is at Pathonkot, which is although a military airport has a domestic terminal as well.  Pathankot is 99 Km from Khajjiar.  The other nearby  airport are at Ghaggal,  Kangra at a distance of 130 km,  Amritsar at 220 km and Chandigrah 400 km distance.
By Train
 The nearest broad gauge railway station is at Pathonkot, 99 Km from Khajjiar.  There are regular train from Pathankot to Delhi and other major cities.
By Road
The entire state of Himachal Pradesh is connected by excellent roads with equally excellent public transport provided by the Himachal Road Transport Corporation (HRTC).  HRTC has a huge fleet of buses catering to every part of the state as well as towns and cities of nearby states.  Therefore, travel by road will not be a problem.  Besides there are private operators running buses and taxis.
Accommodation Options in Khajjiar Lake
There are a variety of accommodation alternatives available in or close to Khajjiar Lake.  There are resorts, guesthouses and budget hotels. The most popular choices comprise Hotel Mini Swiss, Shining Star Resort and Royal Residency Hotel and the Hotel Hritik Palace. The majority of these hotels provide breathtaking views of the surrounding forests and mountains and make it a great spot for a relaxing getaway.
Restaurants and Dining Options in Khajjiar Lake
Khajjiar Lake offers a variety of restaurants for tourists. There are numerous cafes and restaurants that serve traditional Himachali cuisine, as well being Indian, Chinese, and Continental cuisines. Some of the most popular local restaurants include Deodar Manor Restaurant, Cafe Dalhousie Heights The Devicos, and Cafe Dalhousie Heights.
Safety and Security in Khajjiar Lake
Khajjiar Lake is a relatively safe tourist destination for visitors. It is nevertheless important to be careful when trekking or taking part in adventure activities. It is also recommended to have a first-aid kit, especially if you are suffering from any medical issues. It is suggested to take assistance of a guide or seek out help from locals while hiking in the hills.
Tips for Visiting Khajjiar Lake
Make sure you wear warm clothes since the temperature may drop during the night.
Make sure you wear comfortable shoes for hiking or other outdoor activities.
Take a water bottle along with snacks during your trek.
Do not litter and ensure cleanliness in the surrounding area.
Respect local customs and culture.
Make sure to check the weather conditions prior to planning your excursion.
Conclusion
Khajjiar Lake is a breathtaking place for those who love nature as it offers breathtaking panoramic views of dense forests and mountains. The tranquil setting, coupled with the distinct customs and traditions of the region, make it an ideal destination to visit in India. If you're an adventurer or just want to unwind in nature, Khajjiar Lake has something to offer to anyone.
Most frequent questions and answers