Pandoh Dam
Pandoh Dam with deep blue water, is on the Mandi-Kullu-Manali Highway (NH 21).  The height of Pandoh Dam, Manali is  1,360 m high.  It is 25 km from Mandi and 35 km from Kullu and 75 km from Manali.  The lake acts as the reservoir of the Pandoh dam which has been built on the river Beas for the generation of hydroelectric power. The Beas water is diverted through tunnels and taken to Salapad, which is about 40 km from here, where water is used to generate electricity along with the water of Satluj.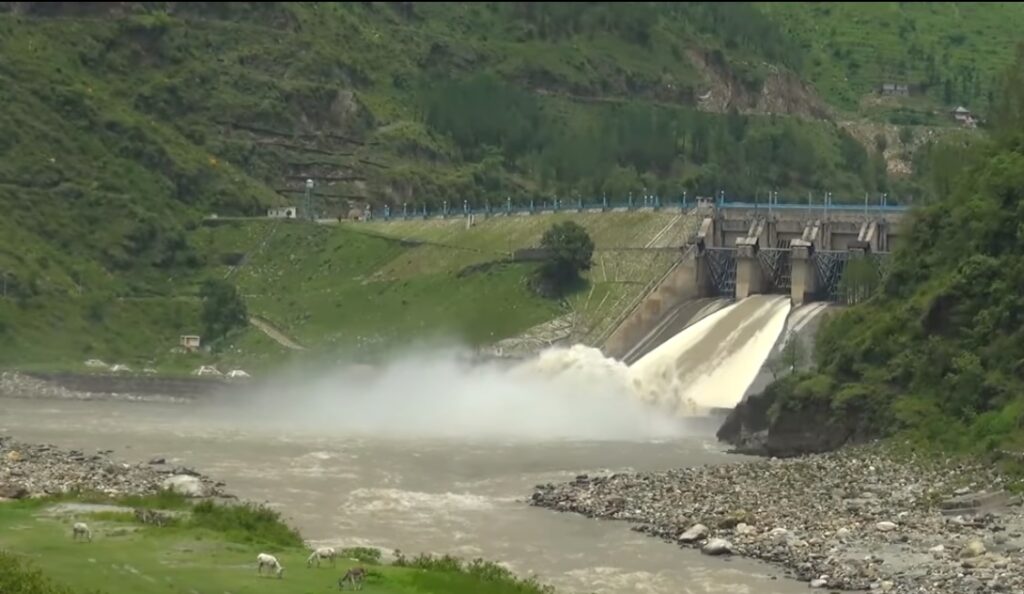 Adventure Sports on Pandoh Dam
If adventure is your love and you are looking for some highly enthralling water sports, then river rafting in Himachal Pradesh comes as an excellent option for you. River Rafting, also known as White Water Rafting has gained high popularity in the last few years in Himachal Pradesh and you can enjoy to the maximum extent in the rivers of the state. The main commercial rafting river in the state is the Beas, which begins near Manali and flows through Kullu before reaching the Pandoh Dam.
Types of Fish in Himachal Pradesh
The dam is also known for attracting adventure lovers for angling and fishing in Pandoh lake. The beauty of the surroundings makes it an ideal place for these sports. There are various types of fish in Himachal Pradesh like the Trout, Mahaseer and Mirror Carp etc. which are found here as well and is enough to attract anglers from across the globe.
Places of Interest Near Pandoh Dam, Manali
Pandoh lake is though not a tourist place but people on their way to the tourist places of Kullu and Manali halt here for a brief period and enjoy the scenic beauty of the lake. Stopping vehicles on the bridge is not allowed and people stop their vehicles on either side of the bridge while coming or going to Manali, Kullu, or Shimla. The surrounding hills, green vegetation, and the breath of fresh air make everyone want to spend more time here. The location is highly picturesque and mesmerizing and people can be seen clicking pictures and taking selfies. There are a number of places to see near Pandoh, Himachal Pradesh.
Mandi Himachal Pradesh
Mandi the city of temples is very nearby and some distance from Pandoh is the little town of Aut, the starting point for Banjar and other places, once you cross the river, Beas.
Mandi Himachal Pradesh Map