Kamru Nag Lake
Kamru Nag Lake is situated at a height of 3,334 meters above sea level on the Mandi – Karsog road.   Kamru Nag Lake and the Kamru Nag temple near the lake is located in the beautiful Balh valley in Mandi District of Himachal Pradesh.
Kamru Nag Religious Significance
The lake has enormous religious significance in the region as the temple of one of most revered deities in Mandi, known as Kamrunag Dev is situated on the banks of the lake. Kamrunag is a famous weather-god of Seraj valley.  People often pray to the weather God in the temple for favourable weather conditions.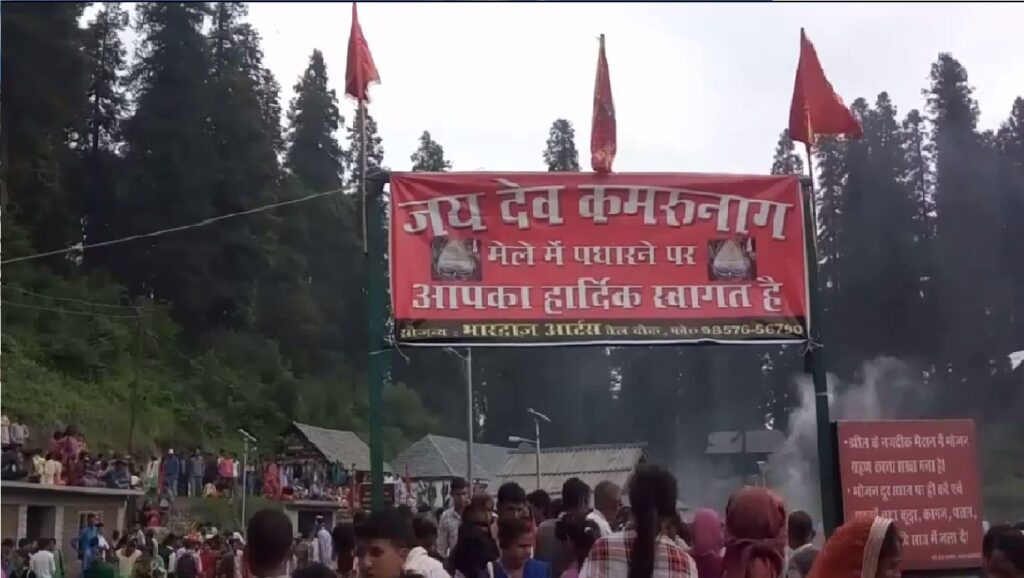 Kamrunag Lake History
Pilgrims take holy bath during Kamrunag 'jatar' in the lake.   A fair is held here on 14th of June every year.  People make various offerings especially of gold ornaments, coins etc.  People have been making offerings of gold and other precious metals and stones since centuries.  
Kamrunag Gold
Thus gold and other ornaments much more than anyone's imagination lies buried in the depths of the holy lake of Kamrunag. Thieves have attempted several times in the past but without any success.   During winters the lake is completely frozen.
How to Reach Kamrunag
To reach here, you have to reach Rohanda, a small village, some 20 km from Sundernagar.  From Rohanda one can start the trek to reach the lake, passing through the forests, which takes approx 3 ½ hours. It is also interesting to note that Rohanda village is also a beautiful, unspoilt place of Himachal Pradesh.  Situated among apple orchards with cedar, pine and oak trees all-around, the place is most ideal for enchanting walks within the forest.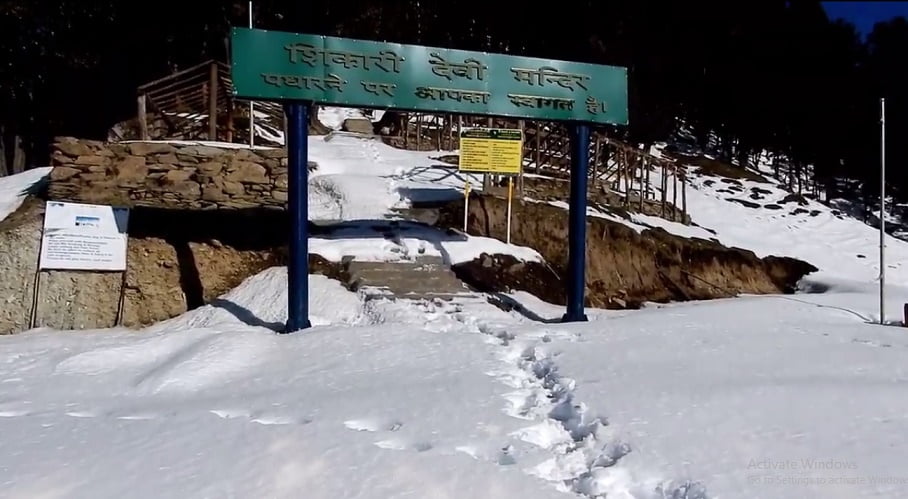 Shikara Devi Temple
One can also trek to Shikari Devi temple, passing through Kamru Nag and the distance from Rohanda would be approx 16 km.  Shikari Devi temple is an ancient temple from the times of Pandavas.  The beauty of the entire place has to be seen to be believed.  It is simply heavenly.