Prashar Lake (also spelled Parashar Lake)  is located approximately 45 kms from Mandi and 70 kms from Kullu in Himachal Pradesh.  The Lake is located at a height of 2730 m (9000 ft) above sea level. With deep blue waters, the Parashar lake is held sacred to the sage Prashar  who is said  to have meditated there. There is a three storied pagoda like temple dedicated to the sage Prashar near the lake.  This temple was built in the thirteenth century.  There is a floating island in the center of the Parashar lake.   It is not clear as to how deep it is with even a diver once trying but not being able to determine its depth.  The total circumference of the lake is 1.5 km.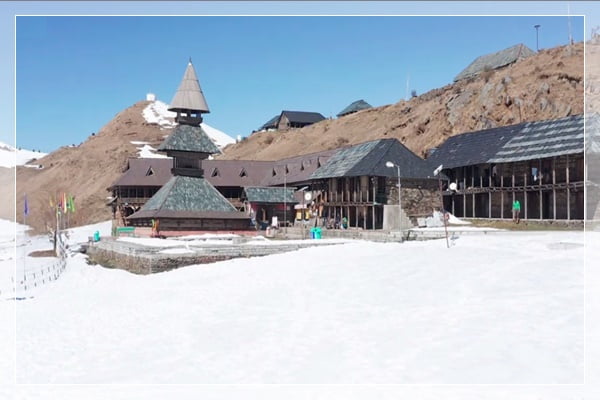 Set in the midst of lush green valley, the Prashar Lake appears like a gem of the valley. The place is a real treat for the nature lovers.  The valley which is covered in lush greenery throughout the year, turns into complete white during winter when it snows heavily. The place is flooded with the tourists all the year round. 
Prashar Lake Weather
Parashar Lake can be visited any time of the year as it provides completely different vistas every time you visit here. In winters in snows heavily here and the entire area is covered in a layer of white sheet. Weather of Parashar Lake Prashar Lake is something you will enjoy anytime you visit here. However, even during summer it is advisable to carry layering of warm clothings to protect yourself.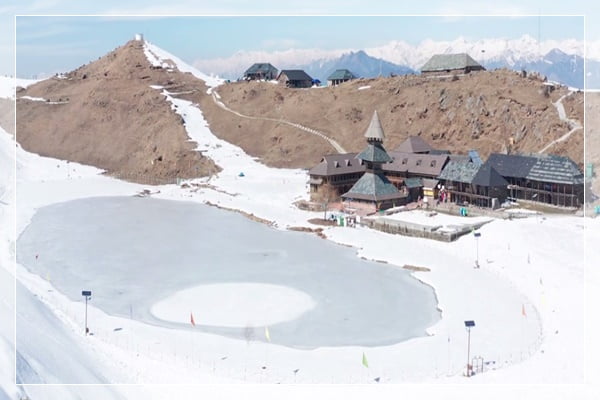 Parashar Lake Temperature
The temperature at the Parashar is pleasant with day temperatures ranging from 13°C to 20°C and night temperatures plummeting between 0°C to 7°C and maximum. During winters temperatures may fall even to minus 7 degrees.
Prashar Lake Trek
To reach the lake from Mandi you can start your journey to Prashar lake either by your own personal vehicle or hired cabs. You can spend your night at the PWD Guest House.  The other road is from Bajaura (Kullu). You can hire a cab from Kullu or Bhuntar.  From Bajoura the rout is through Kandi, Bagi and then Prashar.  The road is quite good and pleasant full of greenery. Prashar Lake Trek is very popular and made more popular by the tour operators. The trek can be done on your own as it is an easy trek.
How to Reach Prashar Lake
Prashar Lake is located in Mandi District of Himachal Pradesh. It is 45 kms from Mandi and 75 kms from Kullu.
Mandi to Prashar Lake
Mandi is a popular town in Himachal Pradesh and is also known for its temples. From Mandi one has to reach Baggi. The distance from Mandi to Baggi is about 21 kms. There are HRTC buses available from Mandi to Baggi. The buses leave at 9 am and the othere one around 10 am.
The trek to the Parashar Lake starts from Baddi village. First you will have to take a rocky path that extends to around 2 kms. On the way there is a small fresh water stream flowing. It is advisable to fill your water bottles as this is the only water source till you reach Prashar Lake. After a while you will reach a beautiful forested valley and there is a path which will take you uphill towards the Parashar Lake. The entire trek is a 7 km uphill trek which takes 6 to 7 hours approx till you reach your destination and rewarded with the beautiful vista and the camping ground.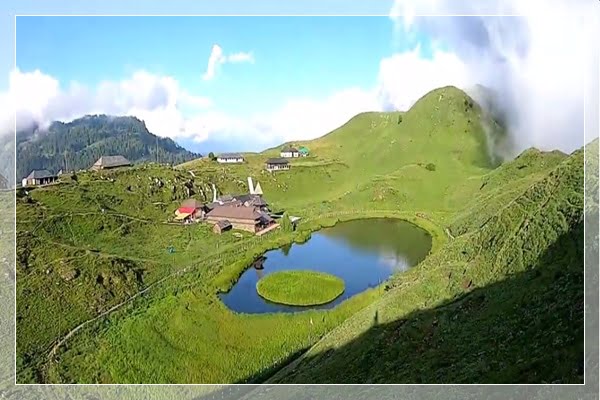 Kullu to Prashar Lake via Bajaura
Most of the tourists and trekkers prefer taking the Mandi to Prashar route. There is however another route from Kullu side. From Kullu one has to reach Bajaura which 14 kms. The route will be Kullu, Bhuntar, Bajaura, Shayari, Bagi and finally Prashar Lake. Though the distance is slightly longer than Mandi, ie about 65 kilometers, the road trip is fantastic.
Check out this Video. I drove from Kullu to Mandi taking the Parashar Lake route. Keeping in view the weather weather didnt go to the Parashar lake. The drive was through this area was absolutely amazing