Located in the tranquil Himalayan foothills of Himachal Pradesh, Dharamsala is a town known not just for its breathtaking landscapes but also for its profound spiritual aura. Its monasteries stand as the embodiment of Buddhist culture and philosophy, offering travelers a chance to delve into the heart of spirituality. Let's embark on a spiritual journey and discover the soul-soothing experience of Dharamsala's monasteries.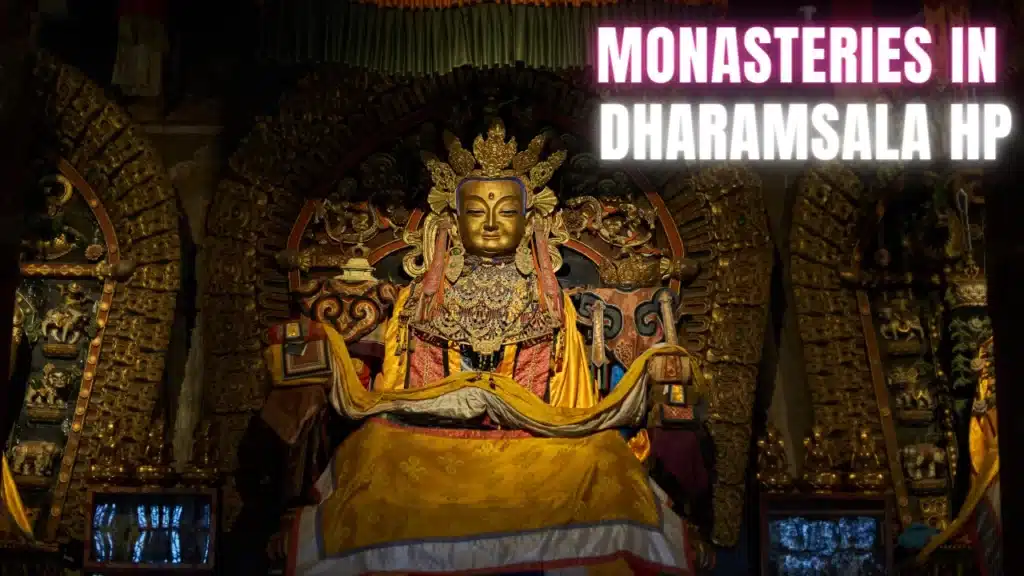 Namgyal Monastery: A Spiritual Oasis
Perched atop a hill and often referred to as the "Dalai Lama's Temple," Namgyal Monastery is a sanctuary of spiritual solace. Founded by the second Dalai Lama in the 16th century, it serves as a gateway to Tibetan culture and Buddhism. The ambiance is charged with positive energy, and you can witness monks deep in meditation. The main monastery, located on the top floor, houses a magnificent Buddha idol, where you can offer your prayers and even make donations. It's a place where you'll want to sit in a quiet corner and spend moments meditating while gazing at the splendid surroundings.
Tsuglagkhang Complex: The Heart of Dharamsala
The Tsuglagkhang Complex, Dharamsala's spiritual epicenter, not only houses the Namgyal Monastery but also serves as the official residence of the Dalai Lama. The complex resonates with Buddhist teachings and provides insight into Tibetan culture. It boasts the Tibet Museum, showcasing Tibetan culture through art, crafts, and history. The bronze statue of Shakyamuni Buddha, standing at ten feet tall, comes to life when bathed in the sun's rays. You can also witness monks engaging in debates about righteousness and spirituality at Mangyal Gompa. Pilgrims flock here to partake in the sacred Kora, a clockwise prayer ritual.
Gyuto Monastery: The Chanting Monks
Gyuto Monastery is renowned for its harmonic chants and tantric rituals. The melodic prayers create an otherworldly atmosphere that resonates with visitors. Attend chanting sessions to gain a deeper understanding of Buddhist practices while enjoying the backdrop of vibrant yellow buildings against the majestic Himalayas. Inside, explore various temples and savor authentic Tibetan cuisine and tea at the small cafes. Witnessing the monks' devotion through their prayers and chants is a captivating experience, and the unique architecture of the surrounding temples adds to the monastery's charm.
Norbulingka Institute: A Cultural Gem
Beyond being a monastery, the Norbulingka Institute is a cultural treasure dedicated to preserving Tibetan art and culture. Stroll through beautifully landscaped gardens, visit workshops, and watch artisans at work, offering a glimpse into the intricate artistry that defines Tibetan heritage. The 'Seat of Happiness Temple,' or Deden Tsuglakhang, within the institute, boasts 1,173 murals of Buddha, frescoes, and drawings of all the Dalai Lamas. The institute offers free guided tours and short-term workshops where you can learn various Tibetan arts and crafts.
Nechung Monastery: A Tibetan Spiritual Hub
Nechung Dorje Drayang Ling Monastery plays a vital role in Tibetan history as the seat of the State Oracle of Tibet. The oracle serves as the communicator between the principal protector of the Dalai Lama, Dorje Drakden, and the Tibetan government. The original Nechung Monastery was established in Lhasa, Tibet, and later re-established in Dharamsala. Today, it houses 70 monks and upholds the sacred art tradition of Tibetan Buddhist culture. Monks here engage in activities such as applique and embroidery, preserving Tibetan heritage and spirituality.
Dip Se Chok Ling Monastery: A Tale of Resilience
Established in the 18th century, Dip-Tse-Chok-Ling Monastery faced adversity when over 6,000 monasteries, including itself, were reduced to near ruins during the Chinese liberation in 1959. However, in 1984, the monastery was reestablished in exile near Dharamsala, India. The late founder, Lama Tashi Gyaltsen, sought sponsors to revive the traditions of the original monastery. Today, efforts continue to rebuild the original foundation in Tibet and provide education, healthcare, and support to monks and Tibetan children in need.
The Spiritual Experience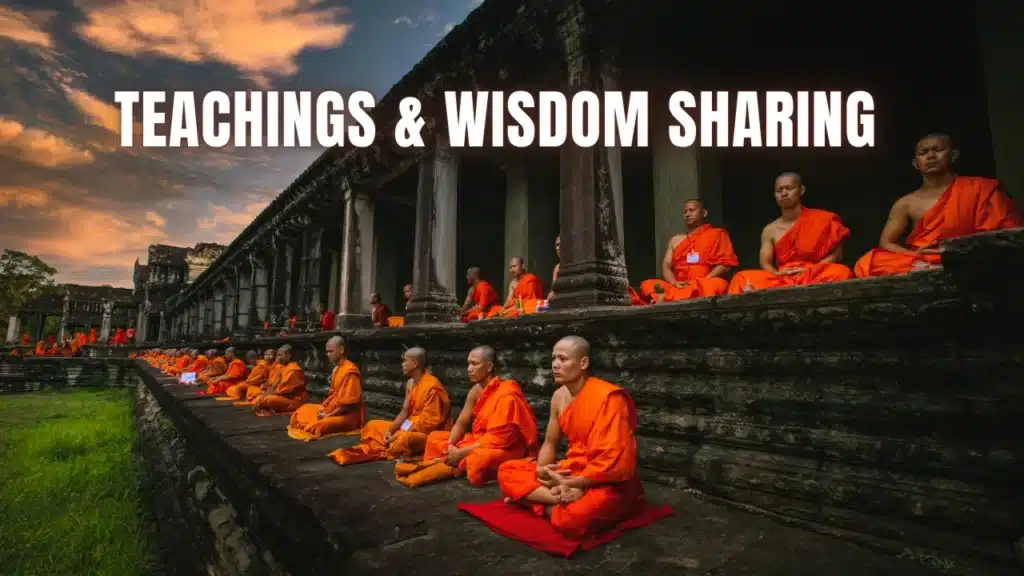 Meditation Retreats: Finding Inner Peace
Dharamsala's monasteries offer meditation retreats for those seeking inner peace. These retreats immerse you in mindfulness and provide a profound spiritual connection.
Teachings and Workshops: Wisdom Sharing
Many monasteries conduct teachings and workshops on Buddhism, offering profound insights into Buddhist philosophy and its practical applications in daily life.
Festivals and Celebrations: Embracing the Culture
Participating in festivals like Losar (Tibetan New Year) and Buddha Purnima in Dharamsala is a unique experience. Witness colorful processions, traditional dances, and rituals that showcase vibrant Tibetan culture.
Visitor Tips
Are the monasteries open to tourists?
Yes, but one must maintain decorum while inside the complex and respect the religious practices.
Can I stay at a monastery?
Some monasteries may offer accommodation. You can check online, and reserve in advance or visit the monastery and check find out for yourself.
Are there dress code requirements?
There is no dress code when visiting monasteries, but it is advisable to dress modestly to respect the monastic environment.
Can I participate in meditation sessions?
Yes, there are some monasteries that welcome visitors to join meditation sessions.
Is photography allowed?
In most of the monasteries, photography is allowed.  However, courtesy demands that photography of the inner sanctum should be avoided. It is also advised to ask for permission or follow posted guidelines.
Conclusion
Monasteries in Dharamsala, Himachal Pradesh, offer a transformative spiritual journey amidst the majestic Himalayas. These sanctuaries of wisdom, peace, and culture invite you to explore Buddhism's profound teachings. Whether you seek solace, cultural enrichment, or a connection with nature, Dharamsala's monasteries have something remarkable to offer. Plan your visit and embark on a spiritual odyssey that will leave you with cherished memories for a lifetime.