Meta Description: Visit the beautiful Mata Bala Sundari Temple Trilokpur Himachal Pradesh and feel the magnificent atmosphere of the temple amid the peaceful Himalayan landscape.
Mata Bala Sundri Trilokpur
Mata Bala Sundri Trilokpur Himachal Pradesh is a sacred temple of immense significance. This temple is dedicated Mata Bala Sundari, an embodiment of Goddess Durga and is believed to possess supernatural powers. The temple is located in the picturesque village of Trilokpur situated at a distance of approximately 23 km from Nahan in Himachal Pradesh, India. Trilokpur falls in district Sirmour. The temple is visited by a large number of devotees from all over the country who visit to seek blessings from the divine mother.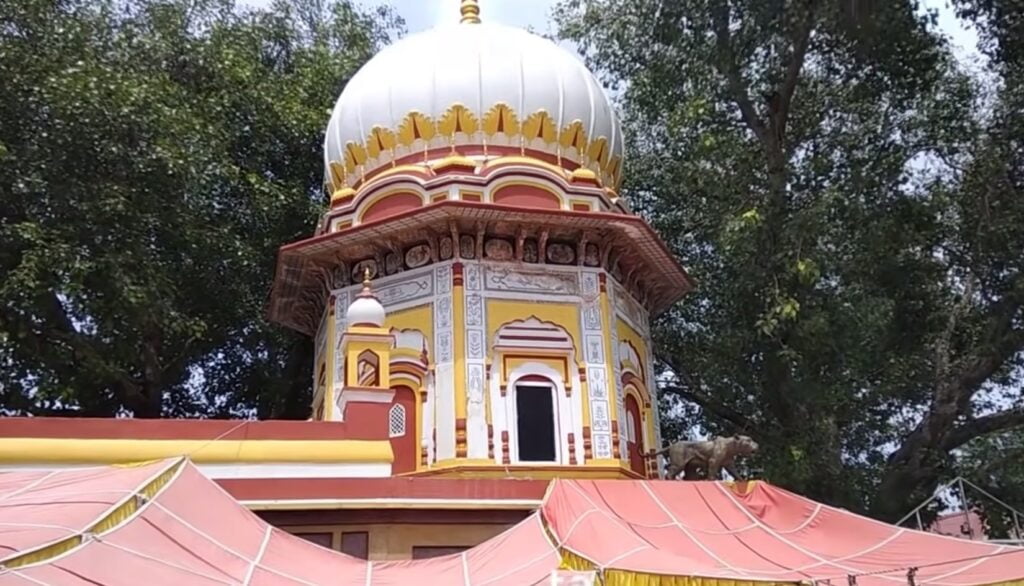 History of Mata Bala Sundri Trilokpur
The history of Mata Bala Sundri Trilokpur dates back to many centuries. According to legend it is said that the temple was built by the Pandavas while they were passing through these forests. However, that may be folklore but the temple was built by the then king of Sirmour Raja Deep Prakash in 1573. The temple has seen a number of changes through centuries and was renovated numerous times. The temple's initial reverence and sanctity has been preserved through the decades.
Architecture of Mata Bala Sundari Temple Trilokpur
The architecture of Mata Bala Sundari Temple Trilokpur is the North Indian and traditional Nagara style with a distinct emphasis on the use of stone, wood, and intricate carvings. Trilokpur Mata Temple is a beautiful example of traditional architecture. The main entrance of the temple is decorated with intricate carvings as well as beautiful artworks that portray diverse Hindu divinities and gods. The temple's inner sanctum is home to the Mata Bala sundari, which is constructed from black stone and is embellished with silver-plated jewelry and clothes. The courtyard of the temple is large where devotees can offer prayers and seek blessings.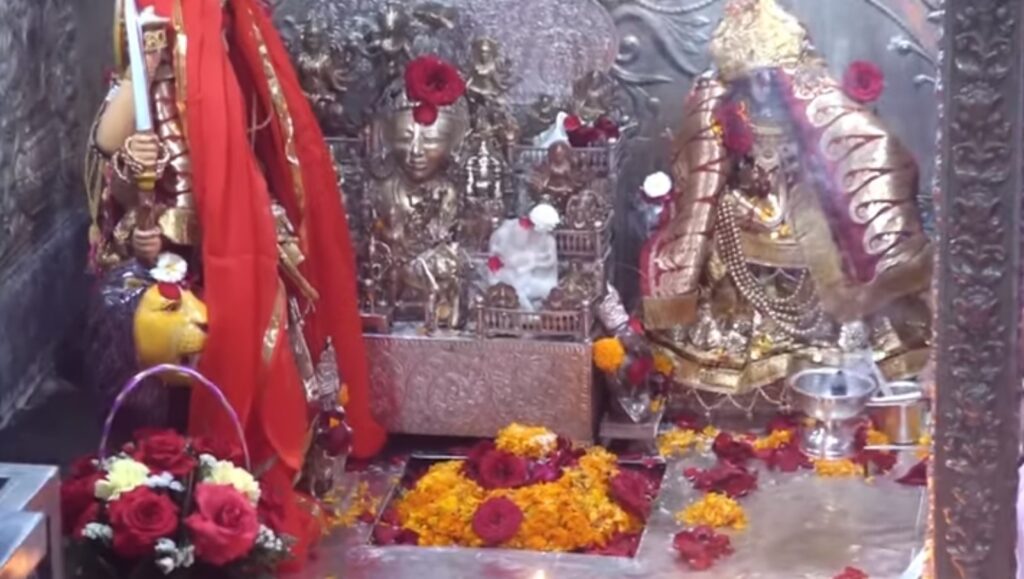 How to Reach Mata Bala Sundri Temple Trilokpur
Trilokpur is situated in District Sirmour in Himachal Pradesh. It is well connected to major towns and cities located in Himachal Pradesh. The closest airport is Chandigarh located about 70km away from the temple. The nearest railway station is located in Ambala about 60 km away. Taxis and buses are available from any of these cities. Nahan is the closest town situated about 35 km away.
Best Time to Visit Mata Bala Sundari Temple Trilokpur Himachal Pradesh
The best time to visit mata Bala Sundari Temple Trilokpur Himachal Pradesh would be during the winter months from October to March. The weather is pleasant and it is the ideal time to explore the temple and the surrounding places. . The monsoon season, which is from July to September is best to be avoided as the area is prone to heavy rains. The summer months April to June can be hot and should also be avoided. However, many people visit the temple throughout the year.
Things to Do in Trilokpur Himachal Pradesh
Mata Bala Sundari Temple Trilokpur is located in district Sirmour Himachal Pradesh. Sirmour is one of of the 12 districts in Himachal Pradesh and is known for its natural beauty, rich culture and history. The headquarters of the district of Sirmour is situated in Nahan which is a charming town located 35 km away. There are many places of interest in Sirmour District. Lets find out.
Places to Visit in Sirmour District
After you have visited Trilokpur mandir Himachal Pradesh, you can visit other beautiful places located nearby which all fall in District Sirmour Himachal Pradesh. Some of these places are :-
Renuka Lake
This beautiful natural lake that is situated at an altitude of 672m above sea level. It is located approximately 38 km from Nahan. The lake is covered in lush green hills and forests and is a perfect location for picnic and boating. The distance of Renuka lake from Trilokpur is 55 km only.
Haripurdhar
Haripurdhar is a small town located at an altitude of 1,435m above sea-level. This stunning hill station is situated at a distance of around 80 kilometers from Nahan from where the distance to Bala Sundri shrine is just 30 km. The town is famous for its ancient temples and beautiful natural landscapes.
Churdhar Peak
Churadhar Peak is the highest summit of Sirmour and is situated at an elevation of 3647 metres over sea level. The distance to Mata Bala Sundri temple is 60 km. The climb to the Churadhar Peak is not easy but the spectacular panoramas from The Himalayas from the top will be worth it. Churdhar is also a holy place famous for Shri Shirgul Maharaj (Chureshwar Maharaj), who is a local deity widely worshiped by the people of Sirmour District.
Paonta Sahib
Paonta Sahib is a historical town situated along the banks of Yamuna River. It is located in a distance of approximately 45 kilometers from Nahan. The town is famous for its gurudwaras and is an important pilgrimage for Sikhs. The closest major city in the vicinity of Paonta Sahib is Dehradun located at 50 kilometers in the district of Uttrakhand.
Climate and Weather in Sirmour Himahcal Pradesh
The climate in Sirmour district varies based on the time of year. The summers can be extremely hot as well as humid with temperature that range between 25 and 38 degrees Celsius. The monsoon season runs between July and September during which heavy rains and landslides is common. Winters are often cold, with temperatures dropping to as low as 5 degrees Celsius or even lower in certain regions of the district. There is also a place called Sirmour in Rajasthan where the climate will be dramatically different. Please don't get confused between the two.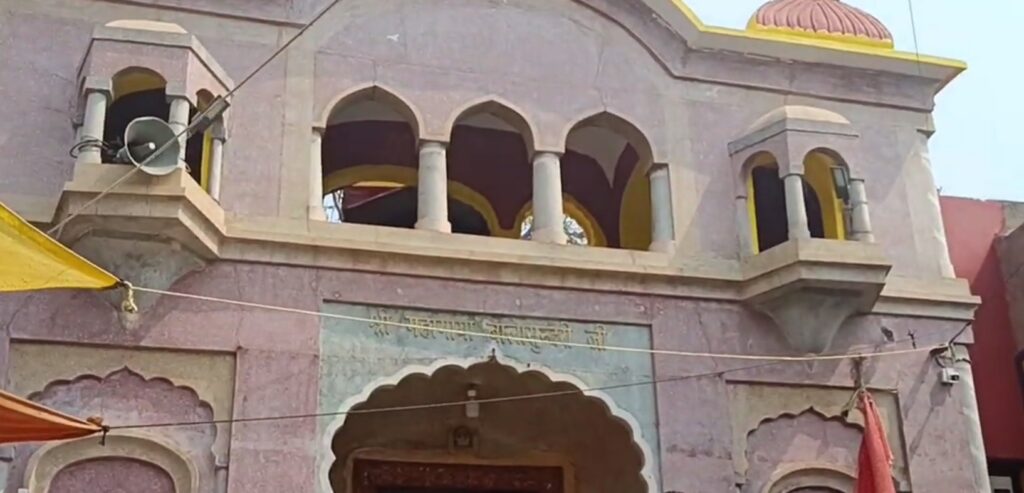 Best Time to Visit Sirmour Himachal
The bet time to visit the Sirmour Himachal is from October to June, when weather is pleasant and the sky clear. Winter months from December to March are great for adventure activities like camping and trekking. However, it is best to stay clear of visiting during the monsoon time as landslides and roadblocks are frequent.
Where is the famous Bala Sundari Temple situated?
There are various places where the tample with the name of Bala Sundari Temple is situated.  There is one such temple in Himachal Pradesh located at Trilokpur in District Sirmour.
Who built Bala Sundari Temple?
According to legend the Bala Sundari Temple in Trilokpur Himachal Pradesh was built by the Pandavas. However, the temple that exists today was built by Raja Dip Parkash in 1573
Is photography allowed inside mata bala sundari temple trilokpur ?
Photography is not permitted inside the temple's premises. Visitors can take photograph from outside the temple.
Are there any accommodations close to the mata bala sundari temple Trilokpur?
Yes, there are many lodging options near the temple, which range from budget hotels to luxury ones as well as guesthouses. Lodging should not be a problem in Trilokpur..