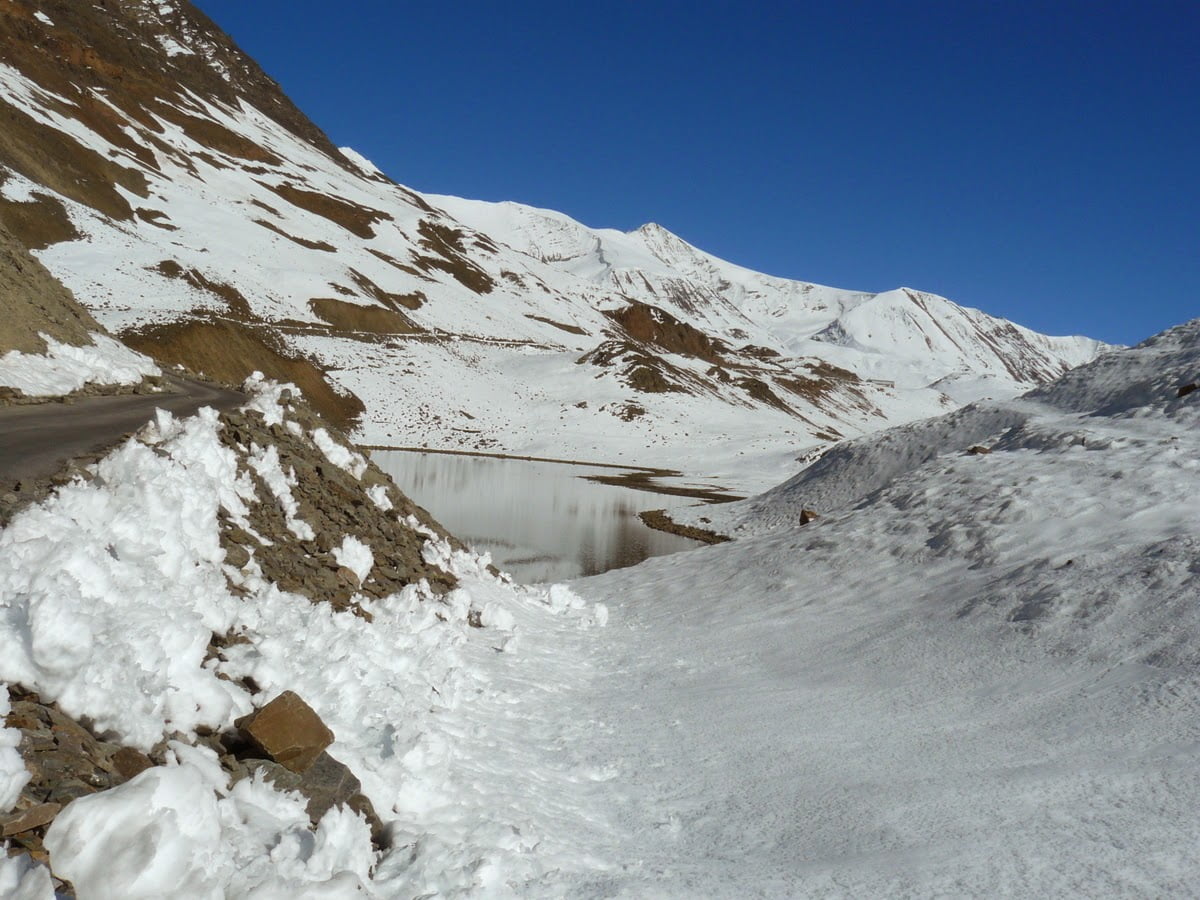 Suraj Tal Lake is Located In
Suraj Tal lake which means lake of the Sun God lies just below the Baralachala Pass in Lahoul & Spiti District of Himachal Pradesh.  It is 65 km from Keylong, the district HQ of Lahoul & Spiti.  It can be reached via the NH-21 which is also known as Manali-Leh Highway.  This lake and the area around is a major destination of trekkers in the region.  Suraj Tal is just short of 3 km from Bara Lacha Pass which is 4890 meters (16,040 ft) from sea level.
Chandrabhaga River Himachal Pradesh
The Chandra river originating from chandratal lake in Spiti and Suraj Tal Lake, when they merge at Tandi in Lahoul,  together form the Chandrabhaga river in Himachal Pradesh territory.   The Chandrabhaga river eventually becomes the mighty Chenab river after it enters Jammu and Kashmir.  
Deepak Tal Lake
There is another small lake near Suraj Tal known as Deepak Tal.  Deepak Tal is about 24 km from Jispa, which is also appx 24 km from Keylong. The area around Deepak Tal is a beautiful place where trekkers/cyclists spend the night before their uphill journey to Bara Lacha Pass.  The water body remains calm, reflecting the serene surroundings of snow capped peaks around.

Located at a height of about 3,750m above sea level, the lake forms a perfect retreat for the riders who pass by, making it one of the best places to visit in Keylong.