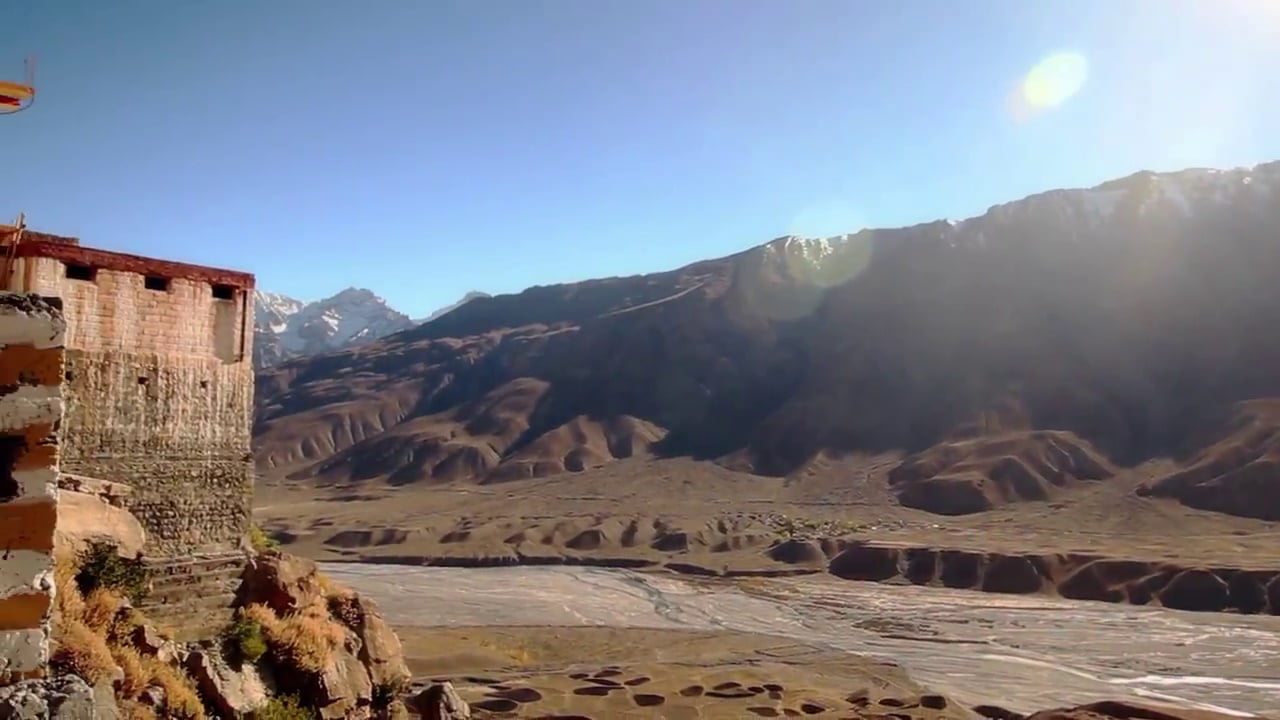 1.        Sissu is a small town in Lahaul valley, Himachal Pradesh located high above on a big patch of ground on the bank of Chandra River.  Sissu is also known as Khagling in the local dialect.  It is about 90 km from Manali on your way to Keylong and thence onward to Leh.   Sissu to Keyland distance is 30 kms and Leh is 380 kms.   The famous temple of  'Raja Geypan' is situated in Sissu.   The locals as well as Himachalis from far and wise while passing through Sissu make it a point to offer their obeisance to lord Geypan who is known to shelter the people of the Lahoul valley.
2.       Sissu village, which had now become a small town is worth a visit.  One advantage of this place is that it is on the national highway that connects Manali to Leh.  This village is surrounded by greenery all around with dense willow and poplar trees, high mountains and a lake.  The famous Gyephan peak is visible in its splendor.  The fields are green with potato, peas, barley, and buckwheat.  You can see wild roses and other alpine flowers in different colors of red, white, yellow, blue spread on the slopes. Sissu is also a beautiful camping site due to the lush greenery and peaceful location.  
3.       It is also the exit point of the under-construction Rohtang tunnel, which will connect Kullu Valley with Lahoul Valley, thus keeping Lahoul valley accessible throughout the year.  The Lahoul valley is presently cut off for half of the year when Rohtang pass is closed due to heavy snowfall in winters.  Though helicopter service has now been made available for the local people.
Attractions in Sissu
Sissu Falls.   This waterfall known as the Sissu Waterfall is on the other side of the river Chandra.  It is a famous tourist attraction of the area and one can reach there only through trekking on foot.   From a distance one can see the waterfall cascading from the high cliffs in a spectacular fashion.  As you reach the waterfall, you come across greenery all around which makes the location is mesmerizing.   One feels refreshed and at peace with the beauty of nature. 
Sissu Lake.   Just on the banks of Chandrabhagha river, it situated the Sissu lake.  It is not exactly a lake but a swamp.  Siberian duck and geese halt on this lake while coming from the Indian plains on their way to Siberia and other colder regions.  Trout can also be found in this lake as well as in the river.
Gypan Lake.  This is another attraction of Sissu which is situated high above the mountains in the Sissu and can only be reached after a tough trek.