Renuka ji Lake in Himachal Pradesh
Renuka lake is the largest natural lake in Himachal Pradesh with a circumference of about 3214 m.  It is 672 m above the sea level. This lake is regarded as the embodiment of the goddess Renuka.  Near the lake's feet is another lake held sacred to Goddess Renuka's son Lord Parshurama.  Both the lakes have temples built around them.  The lake rests in a long valley and the surrounding slopes are covered with a variety of vegetation and thick woods.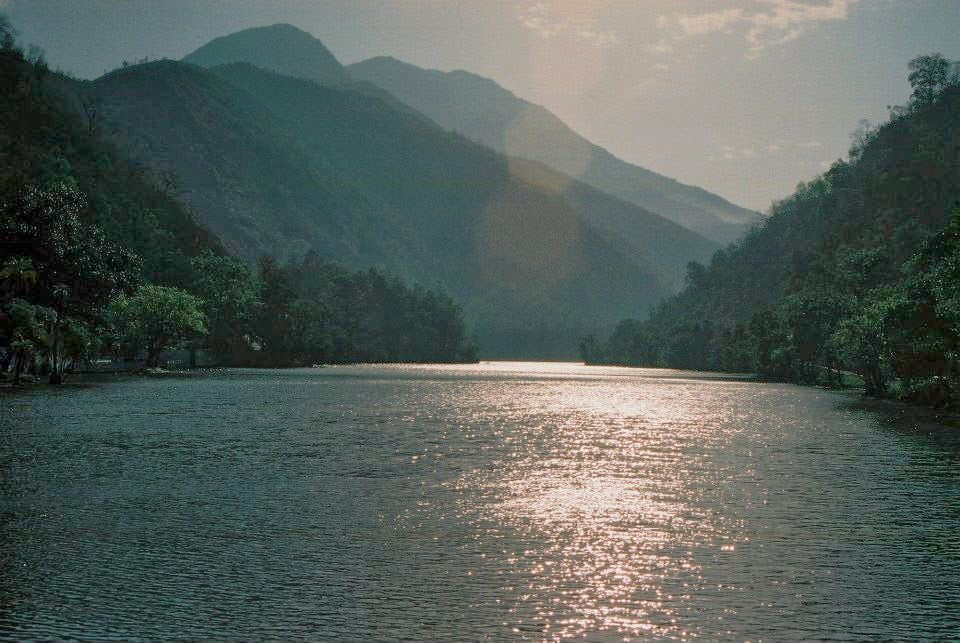 Renuka Mela
Every year, in the month of November a fair known as the "The Renuka Mela" is held here which is an extremely popular Fair in the state of Himachal Pradesh.  It is held on the banks of the Renuka Lake.
This fair holds important religious significance as it is celebrated to  honor the sacrifice of mother Renuka (Mother of Parshuram).  Renuka was killed by her own son on the orders of her husband. Thus, the fair actually salutes immortality of Renuka and her son. Thousands of devotees gather here every year to worship their beloved gods and goddesses.  Renuka lake, besides its religious significance is also a great picnic spot.  Boating can be enjoyed here on the lake.
A small zoo is also there at Renuka.
How to Reach enuka ji Lake in Himachal Pradesh
Renuka lake is connected by road and lies in the Sirmaur district of Himachal Pradesh.  It is 123 kms. from Parwanoo, 60 kms from Paonta Sahib and 37 kms from Nahan.  The distance from New Delhi to Renuka Lake is approx 300 kms.  It can also be reached from Dehradun which is just 94 kms approx.  The distance from Delhi to Renuka Lake is approx 290 kms.  If one starts early from Delhi, one can reach Renuka lake in less then 6 hours.
The route one can follow is Delhi to Shahbad on NH-1, passing through Panipat, Karnal and then onto NH-72.   You enter Himachal at Kala Amb, drive further until you reach Nahan via Narayangarh.  You then further drive upto Jamta reaching the Giri river.  You cross the river at Dadahu and turning right and driving after a few kilometers one reaches Renuka Lake.
Renuka Lake in Sirmaur, HP
All the above pictures of Renuka Lake courtesy Sh SS Heera.